Happy Birthday To Prince Harry, Duke Of Sussex
---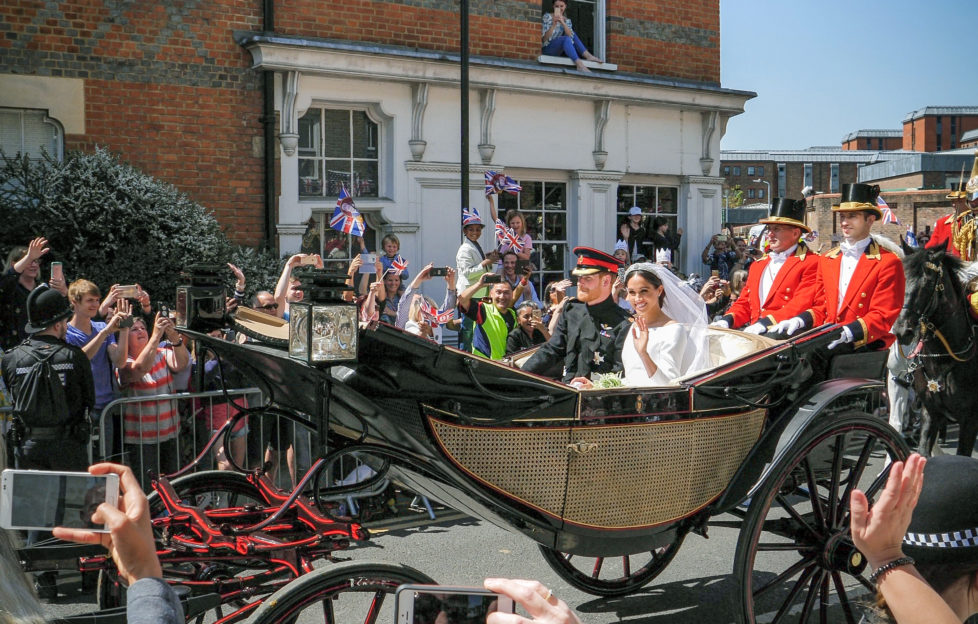 iStock.
Happy birthday to our very own Prince Harry, who turned 35 yesterday.
We thought we'd look back on our coverage of the prince's spectacular wedding to actress Meghan Markle.
"Friend" royal correspondent Ian Lloyd did us proud with this one!
---
---
On May 19 the eyes of the world will be firmly fixed on Windsor, eager to see the wedding of the year.
The ever-popular Prince Harry will tie the knot with his raven-haired bride, Meghan Markle.
Thousands are expected to turn out to see the couple on their carriage-drive through the town. Millions more will be glued to the live coverage of the day.
Prince Harry has always been a crowd pleaser.
William was the shy, sensitive one, while Harry was the mischievous one.
But, like his brother, he learned valuable lessons from both parents.
Princess Diana taught them to be as "normal" as it was possible for two princes to be. They watched the latest blockbusters at the local cinema and had burgers at McDonalds.
She showered them in hugs. This is why Harry in particular is so relaxed when he meets people, and finds it so easy to glad-hand his way through the royal walkabouts.
To continue the work his mother started
Harry has said many times he wants to continue the work his mother started.
In 2006, aged twenty-two, he founded Sentebale, a charity for vulnerable children of Lesotho and Botswana, which helps children affected by HIV/AIDS – a cause Diana famously championed.
He also followed in his mother's footsteps by visiting Angola to see the work being carried out by HALO Trust, which campaigns against landmines.
Together with William and Kate, Harry founded Heads Together to help combat the stigma surrounding mental health.
In a moving interview, Harry admitted that he had come "very close to a nervous breakdown on several occasions" as he tried to come to terms with the death of his mother, and that he had "shut down all emotions" over the past 20 years.
In the end William suggested he tried counselling, and he also took up boxing.
Such admissions are sure to help those from all backgrounds who are struggling with grief and its effects. It is a world away from the traditional royal reluctance to comment on personal feelings in public.
Perhaps Harry's greatest achievement has been the founding of the Invictus Games, the Paralympic-style sporting event for injured servicemen and women, which has done so much to motivate those who compete.
Harry has carved a successful role for himself in his charity work. And this helps explain the strength of his relationship with Meghan.
The two met in June 2016 on a blind date. What captivated him then was her own commitment to good causes.
She became a global ambassador for World Vision Canada, travelling to Rwanda for the Clean Water Campaign to provide clean drinking water.
She has also travelled to India to raise awareness of issues concerning women.
They would have been thick as thieves
This strong bond would have made Diana proud.
As Harry said of his mother, "They'd be thick as thieves, without question. I think she would be over the moon."
Not since Grace Kelly married Prince Rainier of Monaco have we had such a famous union between an American actress and a handsome prince.
Meghan has left the small screen for good. But she and Harry are about to take on a joint role as goodwill ambassadors on the world's stage, as well as partners in life and love.
---
---
Click here to read more of our lifestyle features, including health advice, finance tips, gardening and travel articles.
You can also read blogs by Editor Angela, Fiction Editor Shirley, and the rest of the "Friend" team!