Sew Quant: Share Your Dressmaking Stories
---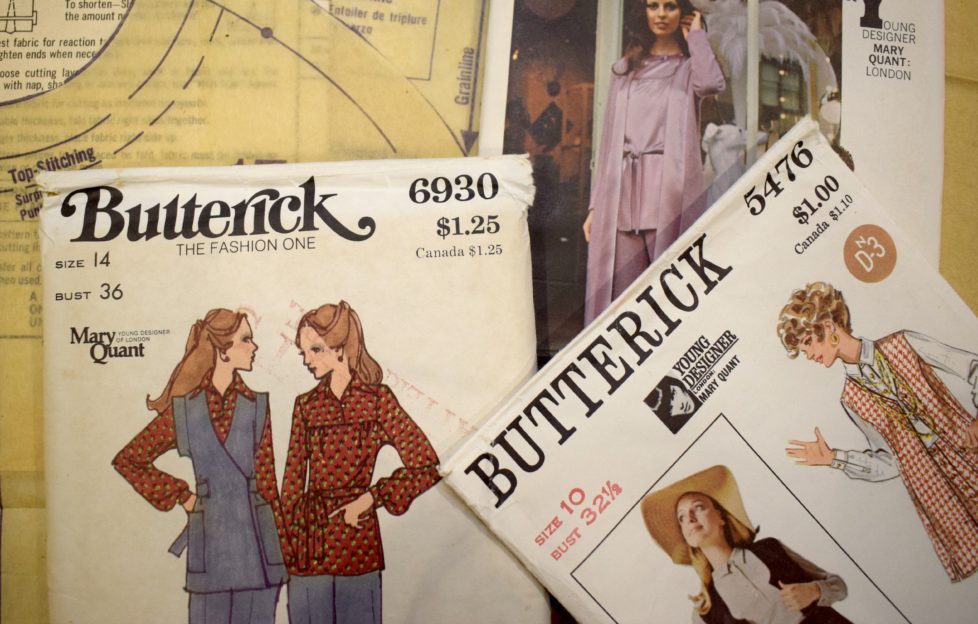 Image courtesy of V&A Dundee.
Meredith More is a curator at V&A Dundee. Here, she has a special request for "Friend" readers in advance of their upcoming exhibition on fashion designer Mary Quant.
---
In the lead up to our first major fashion exhibition on the iconic designer Mary Quant, we are exploring what she meant to people in Scotland.
We are especially keen to hear personal stories about her dressmaking patterns from readers of "The People's Friend".
Famous for popularising the miniskirt and the jersey dress, Mary Quant was revolutionary in many ways — from experimenting with new materials to creating a cohesive brand identity signified by her trademark daisy.
She was one of the first to make quality designer fashion affordable. She democratised the industry by licensing designs for make-up, underwear, tights and dolls.
In 1963 she launched the Ginger Group label, a mass-produced range available at department stores and boutiques across the UK.
Ginger Group designs took inspiration from the American fashion for co-ordinated separates and schoolgirl pinafores. Young ladies could save up and buy them piece by piece to create a total look.
But the most affordable way for people to get their hands on Mary Quant fashion was to make it themselves.
Quant's sewing patterns by Butterick and knitting patterns by Courtelle enabled people to create their own piece of designer fashion at home, but with fabrics in colours and patterns of their own choice.
The simple shapes of Quant's designs were perfect for home dressmakers to copy.
Some of her patterns even sold more than 70,000 copies.
Share your stories
We'd love to hear from anyone who used Quant dressmaking patterns. And especially if you have a photograph of yourself wearing something you made.
We'd like to know why you chose that particular pattern, and whether it was easy to use.
Did you customise it in any way, and was it for a special occasion?
We're also interested to know what Mary Quant meant to people in Scotland.
Truly disrupting the 1960s fashion establishment, she created a youthful, rebellious and playful brand that became recognisable all over the world. Capturing the spirit of the times, she started a fashion revolution that a whole generation wanted to take part in.
"Clothes are a statement about oneself or what one wants to be," she once said.
"All the way through life [a woman] had to dress . . . the way the man in her life saw her. She was never allowed to dress the part of being her.
"I wanted to design clothes for real people.
"Fashion is for now. If you're still enjoying living and you're still enjoying being a woman, one wants, surely, to wear the clothes of today."
Get in touch
If you have a Mary Quant story or photograph to share, please email the museum at sewquant@vandadundee.org or call 01382 411 611 between 10.00 and 16.00, Monday to Friday.
There is a chance that your photograph might be featured in a digital slideshow that is part of the exhibition.
Unfortunately, we are not able to include any additional objects in the exhibition. With that in mind, please do not post or bring objects to the museum.
For more information on V&A Dundee, visit their website.