"Beginner's Guide To Tunisian Crochet"
---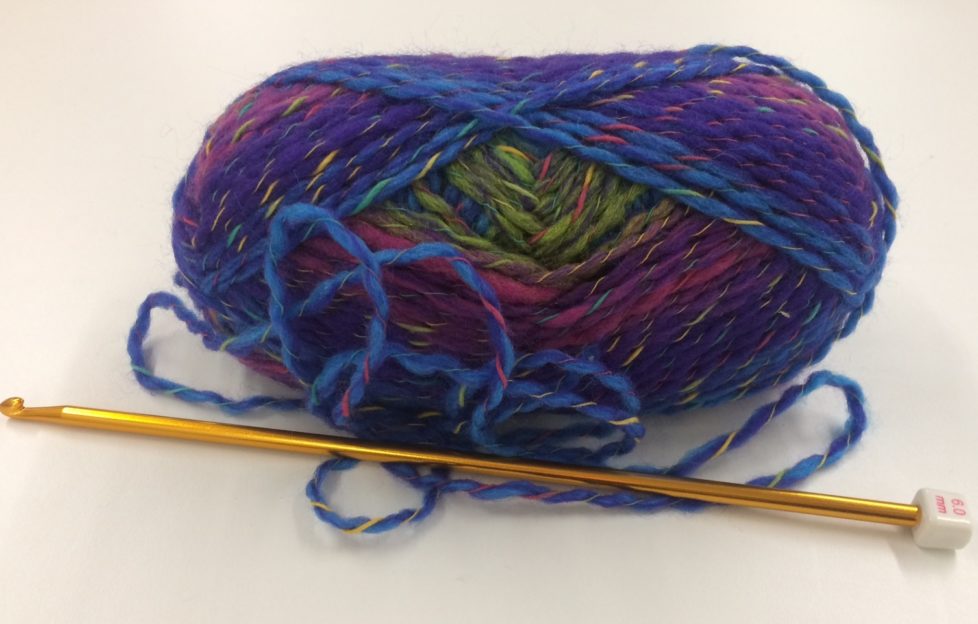 Photograph by Lisa Crow.
When we received a review copy of "Beginner's Guide To Tunisian Crochet" by Emma Guess in the office recently, I couldn't wait to try it out.
I was no stranger to the concept of Tunisian crochet, which is almost a cross between regular crochet and knitting.
I'd never tried it before, though, and now I had the perfect opportunity.
I'm a big fan of crochet, but there were still new terms for me to get my head around with this variation.
There's the "forward pass" for a start.
Previously a term I would only have associated with rugby (spoken as if I actually know anything about sport!), it's also apparently the name of a step in this craft.
Tunisian crochet hooks are much longer than regular ones. The technique behind it involves stitches being picked up and kept on the hook until the row is complete, similar to knitting.
My New Favourite Pastime
One difference between this and regular crochet and knitting is that you never turn your work. The right side is always facing you.
One row will see you pick up stitches onto the hook, the next will see you work them back off (standard return pass).
Given that I'm a crocheter, I already had the dexterity required. Perhaps it might be a tad trickier for knitters.
By and large, however, this is a straightforward hobby that's easy to master. It's quickly become my new favourite pastime.
With some wool left over from making other projects, I set about working on individual squares that utilise different stitches.
I plan to sew these together to form a "sampler" blanket.
Once I've practised the stitches in the book, there will be plenty of projects to turn my hand to. From wrist warmers to a bag and a couple of blankets, the only limitation will be how much time I have to spare.
I suspect I may have a new pair of wrist warmers before too long, however.
"Beginner's Guide To Tunisian Crochet" by Emma Guess is published by Search Press. RRP £9.99, www.searchpress.com.
For more craft content from "The People's Friend", click here.
Keep an eye on our website for your chance to win a copy of the book. Coming soon!