It's Breast Cancer Awareness Month
---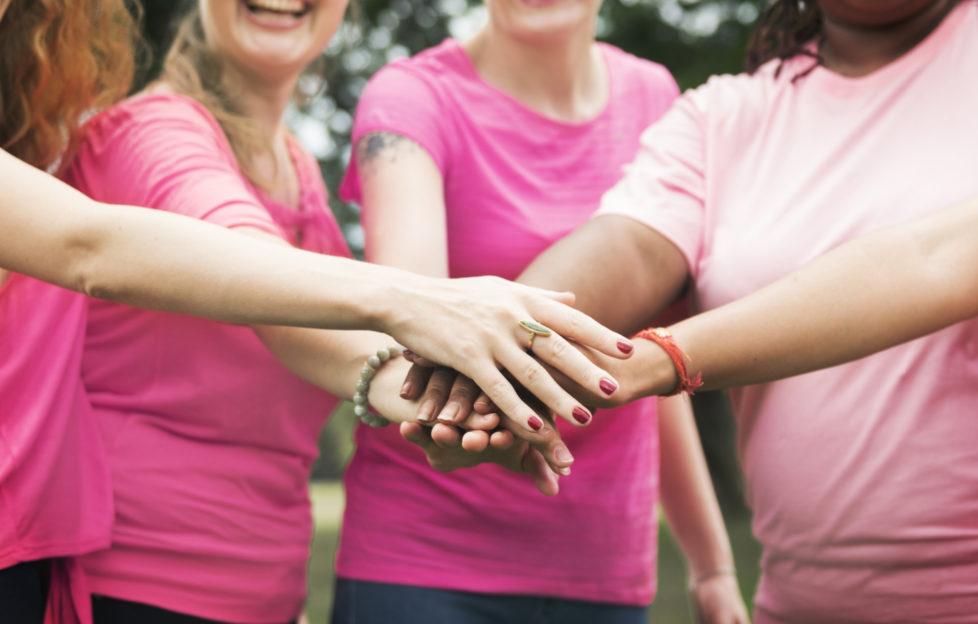 iStock.
Did you know that breast cancer is the most common cancer in the UK?
Around 55,000 women and 370 men are diagnosed with the disease every year.
More than half a million people in the UK are currently adjusting to life after hospital-based treatment for breast cancer — including surgery, chemotherapy and radiotherapy.
It can bring a mix of emotions. While people may feel relieved that the hospital appointments are over, many find the end of treatment the hardest part, and can feel lost and anxious if they struggle to get "back to normal".
Top Tips
Dr Emma Pennery, Clinical Director at Breast Cancer Now, the research and care charity, shares her top tips for living well after being diagnosed with the disease.
Some treatments for breast cancer can cause pain. Simple pain relief such as paracetamol and doing arm exercises after surgery helps most people. If pain is longer lasting, tell your treatment team or GP, who might be able to prescribe something to help.
It's normal to worry about the disease returning after treatment, but these worries usually lessen with time. Being breast and body aware after treatment can help manage your feelings of uncertainty.
Regular physical activity can be difficult during and after treatment, but it has lots of benefits — from helping to reduce fatigue and stress, to improving your mood. Begin gently and build up gradually.
There are various techniques and talking therapies specifically designed to help you cope during difficult times. There's Mindfulness, for example. Being more mindful — paying more attention to the present moment — can help improve mental wellbeing. If negative thoughts don't go away within a few weeks or keep coming back, it's important to ask for support.
Meeting other people with a diagnosis can help you feel less isolated. Breast Cancer Now's Moving Forward course offers a chance to speak to others in a similar situation, share your experiences in a supportive environment, and get tips from breast cancer experts. Anyone looking for support or information can also call Breast Cancer Now's free Helpline on 0808 800 6000 or visit our website.
A Bit Of TLC
Everyone's breasts are different, and can change with age and at different times of the month.
There's no right or wrong way to check your breasts, it's as simple as TLC: Touch, Look, Check.
It could be when you get dressed, or when you're bathing, showering or putting on moisturiser. Just as long as you do it often, and check the whole breast and the surrounding area, including the upper chest and armpits.
The sooner breast cancer is diagnosed; the more effective treatment may be.
For more health and wellbeing advice from "The People's Friend", click here.