Writer Of The Week: Gillian Harvey
---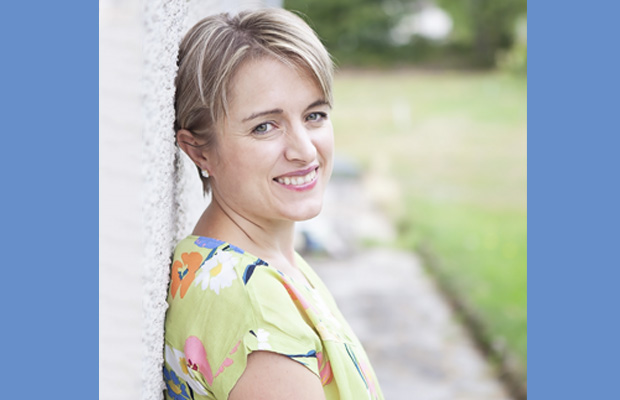 Photograph courtesy of Gillian Harvey.
This week, we welcome Writer Of The Week Gillian Harvey.
You can read Gillian's story, "Where In The World?", in our October 26 issue.
Your short story, "Where In The World?", is a poignant tale about a missing sibling. What motivated you to write it?
The short stories that stay with me are those that speak to basic human emotions: loss, jealousy, love, grief.
Whilst, thankfully, most of us won't have gone through the scenario in the story, we have all experienced loss in some form.
The unexplained nature of Hannah's disappearance also means that her sister has never had closure, and there is a mystery to keep the reader guessing.
You did an exemplary job of reserving judgement on whom to blame in the story. Were you conscious of this when writing about the twins?
When tragedies happen, it's natural to look for someone to blame.
But, as we know, often things aren't as straightforward as we imagine.
I'm always fascinated by how close we all probably come to disaster every day without even knowing it. And how tiny decisions and mistakes — which often have little consequence — could actually turn out to be life-changing.
I imagined how different characters in the story must feel, carrying the burden of guilt for so many years when they haven't really done anything wrong.
We are used to seeing your name alongside "Friend" features. Have you any plans to write more fiction for the magazine?
I adore writing in all its forms, but particularly fiction writing.
That's why I hope to continue to write stories for the magazine in the future. I also have a novel coming out with Orion Books in May 2020. Entitled "Everything Is Fine", it's a humorous novel about a woman whose online persona doesn't quite match up to the reality.
What's the last book that made an impression on you?
I recently read "Normal People" by Sally Rooney. It was an interesting read — the characters stayed with me, and it gave me a lot to think about. That's often the mark of a great book!
Notebook and pencil or laptop? Kitchen table or study? Blank wall or inspiring view?
Study, PC, messy desk. Coffee. Biscuits. Existential angst.
P.S., What's your one top tip for an aspiring Writer Of The Week?
Never forget your audience.
For more from our Writer Of The Week series, click the tag below.
Remember, if you're keen to write for "The People's Friend", we have plenty of tips here.
You can also find our Submission Guidelines by clicking here.