Happy Birthday To Barbie Creator Ruth Handler
---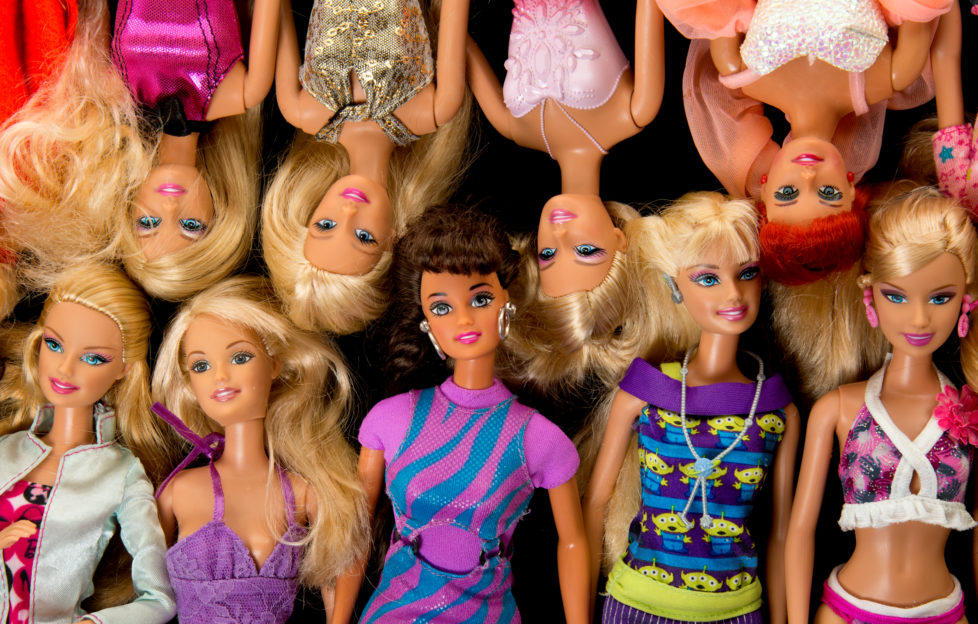 iStock.
Today is Barbie creator Ruth Handler's birthday. To mark the occasion, we're revisiting this article I wrote on the iconic doll's history.
---
When Ruth Handler introduced Barbie to sceptical buyers at the Toy Fair in New York, nobody had any idea of the success that lay ahead.
Ruth had been inspired by the action figures made for boys. She saw how being able to use these toys to act out stories helped them imagine what they could be and do with their lives.
Girls, Ruth realised, had no such toys. So she developed a female equivalent to help them act out their own hopes and dreams.
The company behind the production of Barbie, Mattel, was founded by Ruth and her husband Elliot in 1945.
After some success with a toy ukulele, a turning point for Mattel came with the release of "Barbie Millicent Roberts" in 1959.
In the first year that she was on sale, over 300,000 dolls were sold.
Now, around 58 million dolls are sold every year – that's 100 every minute – in 150 countries worldwide.
In her original form, she came in a black and white swimsuit, enjoying a successful career as a teenage runway model.
A broad range of careers
But this stereotypical image of Barbie as beauty queen soon diversified.
She took on a broad range of careers, totting up over 200 different jobs in her lifetime to date.
Ever keen to encourage girls to dream beyond the glass ceiling, Mattel released an astronaut Barbie in 1965 – four years before the moon landings!
Before that, in 1962, Barbie "bought" her own home – the "Dreamhouse".
In an age before women were even allowed to open bank accounts, Barbie became a homeowner.
Since then, she's been a surgeon in the Seventies, a CEO in the Eighties and presidential candidate (six times) in the Nineties. Ken, named after Ruth Handler's son, was introduced in 1961.
A long, on-off relationship with Barbie followed. Ken, whose surname is Carson, has had just 40 careers.
Staying true to her roots as a fashion doll, Barbie has had many outfits created for her by top designers. Oscar De La Renta was the first in the mid-Eighties. Since then, Givenchy, Christian Dior and Versace have all designed looks which helped to make Barbie collectable.
A number of celebrities have been immortalised in plastic as Barbies, starting with Twiggy in 1967.
Recently, Amelia Earheart, Frida Kahlo and Katherine Johnson were sculpted to highlight important figures in women's history and teach today's youth about their ground-breaking forebears.
Changing with the times
In 2012, a friend of Barbie who had undergone chemotherapy and lost her hair was made.
Called Ella, she was never sold in shops for profit. Instead, she was sent out to children in hospitals around the United States.
The limited edition was a short production run to raise the spirits of ill children. It was so popular that the mother of a patient petitioned for them to be made again in 2014.
Mattel agreed and produced more to be sent out in the same way.
Over the decades, Barbie and her friends became increasingly ethnically diverse. In the last few years have been remodelled to better reflect women of different sizes and shapes.
In addition to "standard" Barbie, "petite", "curvy" and "tall" versions are now available, with the tall Barbie – if she were real – coming in at the scaleddown equivalent of five feet eleven inches.
As times have changed, so has the doll, keeping Barbie up to date with today's children – and as popular as ever!
---
For more from Alex, click here.