5 Good Reasons To Serve Up Turkey This Christmas
---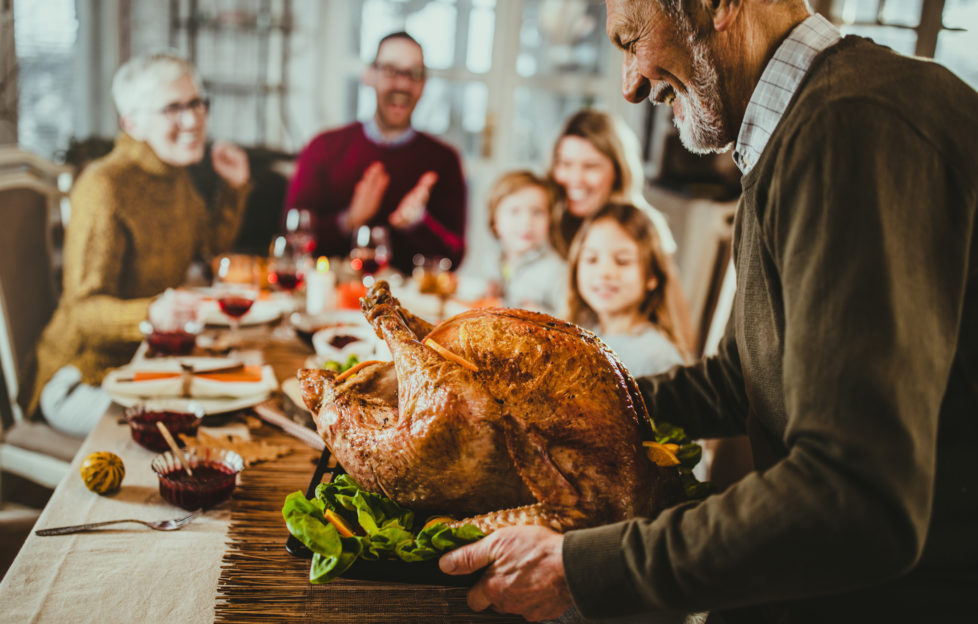 iStock.
Have you decided to serve up a traditional turkey dinner for Christmas?
If so, you'll be one of around 10 million households in the UK to do so, according to britishturkey.co.uk.
Here are five tasty facts to give you food for thought as you tuck into your festive meal this year:
A source of selenium
Turkey is a great source of the trace mineral selenium.
This is an essential component required for thyroid hormone metabolism, antioxidant defence systems, and immune function.
Selenium  helps keep your hair and nails healthy. It also plays a key role in protecting your cells and tissues from damage and disease — including offering some protection against cancers.
Watching your weight
Skinless roasted turkey is low in fat and cholesterol, and great if you're watching your weight.
Each slice of turkey breast is one third protein, which means it helps you feel fuller for longer. It helps maintain muscle mass and keeps blood sugar levels stable.
Many protein-rich meats can also be high in unhealthy saturated fat, but amazingly turkey breast has less than 1% saturated fat.
Because much of the fat content in turkey is in the skin, it is easy to remove the skin and eat a leaner, less fattening dish as a result.
One 100g portion of cooked turkey contains 153 calories (roast breast) 177 calories (roasted leg).
Brilliant B vitamins
You need B vitamins to unlock the energy from food. Turkey is a great source of vitamin B6, which helps keep your red blood cells healthy, and helps reduce tiredness and fatigue.
Building strong bones
Turkey is a great source of the mineral phosphorus, which plays a little-known role in maintaining bone health.
Phosphorus also helps to release the energy from food, and you'll get a third of your daily needs in one 100g serving.
A good night's sleep
A turkey sandwich as an evening snack could give you a better night's sleep.
The meat contains an amino acid called tryptophan, which is thought to be effective in promoting sleep — and is even used to help treat chronic insomnia.
The tryptophan could have mood-enhancing properties, too, because it helps boost production of the feel good hormone serotonin.
This might help explain the strong urge for a contented snooze after Christmas lunch!
Recipe inspiration
For more inspiration on festive food, or for the perfect stocking filler, why not buy a copy of our "150 Years Of Christmas Cookery"? It's a celebration of "Friend" festive recipes from all through our 150 year history!
To order your copy of "150 Years Of Christmas Cookery", visit the DC Thomson Shop.
To find all sorts of delicious turkey recipes, visit our Cookery pages.