A Christmas Reading List From The "Friend"
---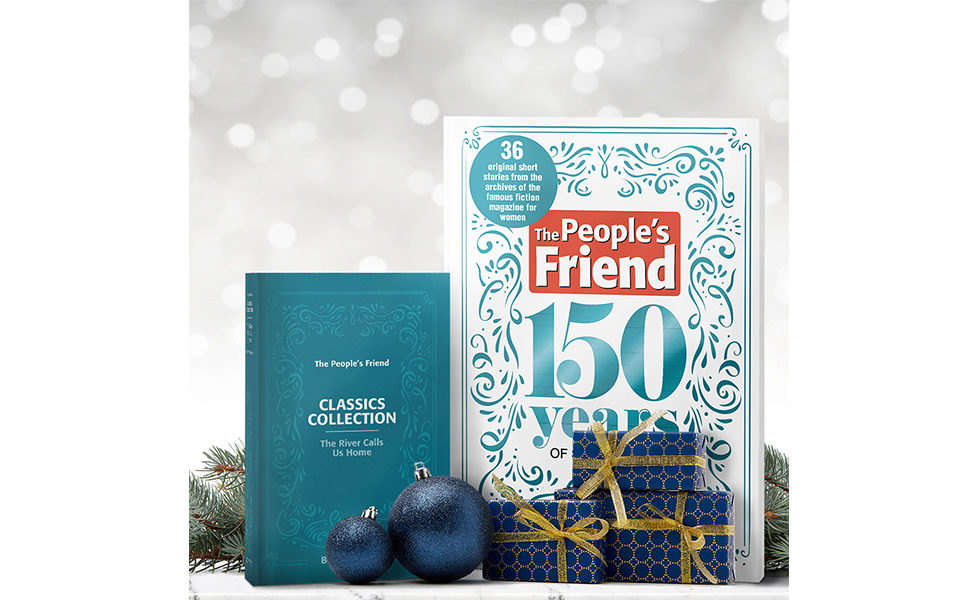 Image by DC Thomson Ltd.
Are you looking forward to a whole season of Christmas reading? 
We are!
So we've decided to help our fantastic "Friend" readers pick the best book to give their loved ones.
Take a look at the team's recommendations below.
"150 Years Of Christmas Cookery"
We couldn't start anywhere else!
If you have foodie friends or family, this is the book you've been looking for. Packed with delicious — if sometimes a little eccentric — recipes from the last 150 years of the "Friend", this is guaranteed to bring some cheer to your kitchen this Christmas.
Enjoy favourites from every decade, plus charming illustrations and a look back at some of our vintage adverts, too!
Click here for more information, or to buy.
Classics Collection: "The River Calls Us Home"
One of the most popular serials in the history of our magazine, this is a must for fans of "Friend" fiction. 
A family saga set in the early years of the 20th century, "The River Calls Us Home" follows the fortunes of Christina Kennedy, daughter of one of Dundee's last whaling captains. Although born into privilege, Christina's life would soon change dramatically . . .
Click here for more information, or to buy.
For a limited time, you can even buy "The River Calls Us Home" and our 150th Fiction Special together for a bargain price!
Fiction Pack 2020
This great-value pack offers you the chance to buy both "The People's Friend" and "My Weekly" 2020 Annuals. There's enough exclusive fiction, features, poetry and puzzles here to keep you busy well into the new year!
Click here for more information, or to buy.
If you're still not satisfied, why not use the team's book reviews to plan out your Christmas reading?
There's plenty in there for everyone, from adventures and thrillers to romances, sagas and science fiction!