"150 Years Of Christmas Cookery": Fish Paté
---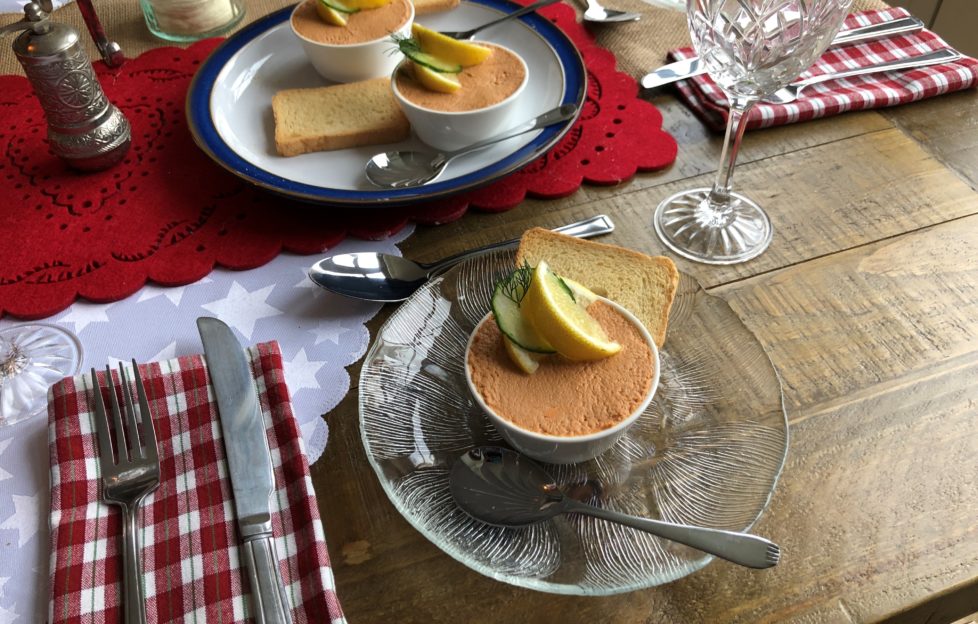 Photograph by Catherine Devaney.
Ingredients
1 x 145 g tin tuna fish in oil
1 x 125 g tin mackerel in tomato sauce
125 ml (4 fl oz) double cream
½ lemon, finely grated zest and juice
Salt and freshly ground pepper to taste
To Serve: Melba toast.
To Garnish: lemon slices.
From The People's Friend 150 Years Of Christmas Cookery
This creamy fish paté is one of our favourite recipes from "The People's Friend 150 Years Of Christmas Cookery".
If you've already bought your copy from the DC Thomson Shop, you'll know that some of the entries are a little . . . unusual!
You can't go wrong with this one, though — it's simple and delicious.
It first appeared in  the pages of the "Friend" in 1987.
Method:
Put the tuna and mackerel in a blender with their juices and blend until smooth.

Slowly add the cream, blending with every addition. Add the lemon juice, lemon zest and seasoning, to taste, and blend until smooth.

Transfer the mixture into individual dishes, level the surface, cover and refrigerate for at least 1 hour until firm.

Garnish with lemon and serve with melba toast.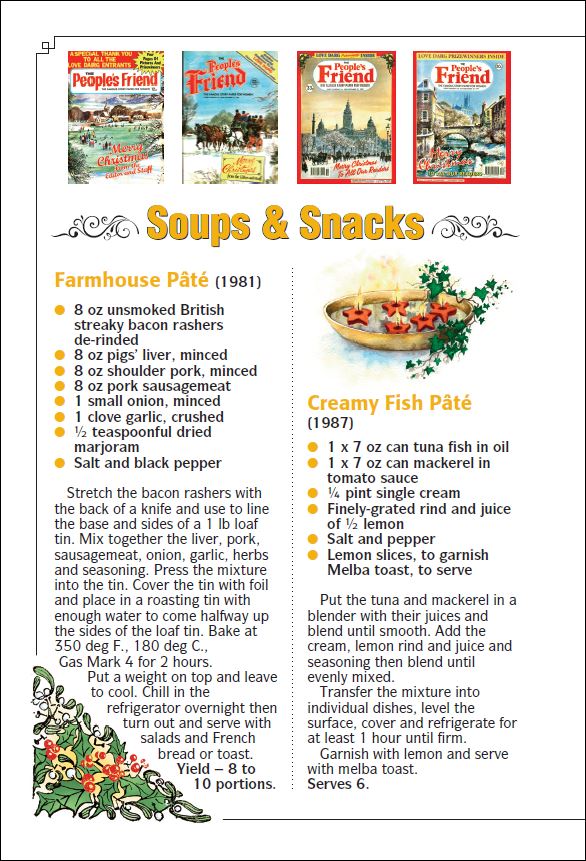 Professional chef Catherine Devaney has updated and photographed a selection of recipes from the book for our December 7 issue.
We're sharing this tasty creamy fish paté with you here, but don't miss the vintage dessert dish in our December 21 issue.
Catherine did have to make a few adjustments when recreating the recipe for modern cooks.
"I adjusted the amount of fish to reflect the sizes of tins now commonly sold (125 g and 145 g)," she said.
"I also swapped single cream for double cream because this seemed to create a smoother, richer consistency."
For more great recipes from the "Friend", click here.
To read more about the "150 Years Of Christmas Cookery" book, click the tag below.