Taking Time To Chat With Hercule Poirot
---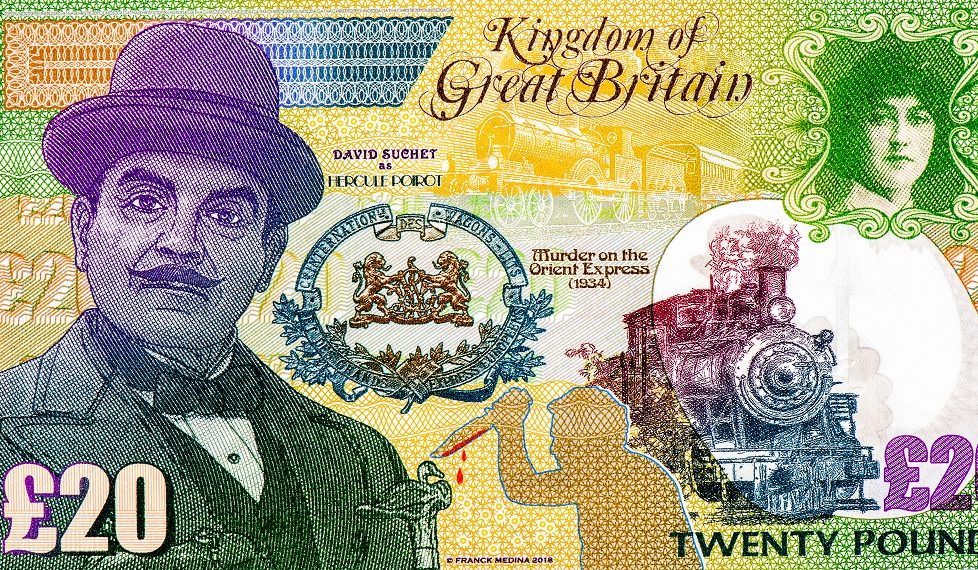 Shutterstock.
It's not every day you find yourself chatting to Hercule Poirot.
It's always a real privilege to interview people for the "The People's Friend".
Whether it's a celebrity, someone who has started a social enterprise, or someone who has done great work for charity, they all have an interesting story to tell.
Of course, it's our job to share that story with you.
In the course of doing this, there's not a lot of room for squeezing in personal opinion. Which is as it should be.
We're there to connect you, the reader, with them — not with us!
Sometimes our subjects can be celebrities in the middle or at the end of a very busy day of interviews. They're quite often tired — even abrupt.
Sometimes you're talking about a personal project for someone. Then there aren't enough hours in the day for them to tell you about it!
At the moment I'm just typing up an interview I did with David Suchet, known to so many as Hercule Poirot.
David's new book, "Behind The Lens", is part autobiography and part . . . er . . . photographic biography.
He's a keen photographer, and takes pics of anything and everything that captures his imagination.
Sometimes it's Julie Walters dressed for a period drama, sometimes it's a block of flats.
The book itself is a bit unusual.
The mish-mash of his life story and eclectic photos is mostly as random as it sounds. It does, however, tell the story of David's life, which is a must-read for any fan of his acting.
As an interviewee, David was a true gem. He'd been chatting all day, and was due to head off for dinner and a show about 10 minutes after my allotted time slot with him.
He must've been exhausted
To use a Dundee expression, his head must've been mince. He must've been exhausted.
And yet he answered every question like it was the first time he'd heard it. Which I'm quite sure it wasn't.
He remembered my name all the way through (which I'm not sure I would've been able to if I was in his position), gave good answers to every question and a delightfully cheery sign-off.
In short, I'm pleased to report he was a consummate professional and an absolute gent. And now I'm a bigger fan than ever.
We still had about a minute to spare at the end of the interview, yet I'd had full answers to all my questions.
We chatted briefly about how much he was looking forward to going to the theatre, and that he was getting a bit peckish.
He was so personable, he put me at ease almost instantly. I guarantee he would do the same to you.
There was no sense at all that what he was doing was a chore for him. He reminded me very much of James Cosmo, who we saw speak recently here in the DC Thomson building.
James, like David, was very humble, and just appeared grateful that the world had given him the opportunity to make a career doing what he loved most.
Look out for our interview with David in our January 11 issue!
Read more from Alex by clicking here, or read our Team blog for more behind the scenes info from your favourite magazine.