Cold Comfort – 5 Top Tips To Ease Symptoms
---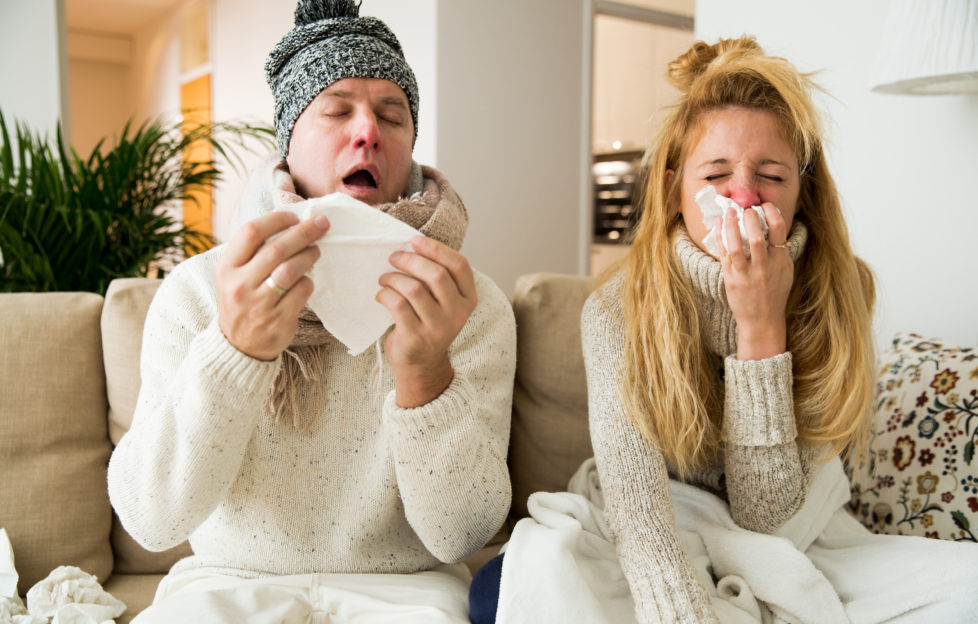 Shutterstock.
Everyone seems to have a home remedy for treating the symptoms of a cold, from a hot toddy through to drinking pineapple juice or gargling with vinegar.
The main thing to remember is that a common cold usually clears up on its own.
But there are things you can do to minimise the discomfort.
Take a duvet day (if you can)
It is important to rest and give your body the chance to recover.
Opt for a duvet day if you can, and get as much sleep as possible.
Studies show insufficient sleep depletes your immune system, and extra sleep (going to bed early or grabbing a nap or two) provides a great opportunity for your body to rest and repair.
Take plenty of fluids
Keeping well hydrated will help you flush out a cold.
Your body depletes its fluid reserves to make mucus — but if you drink plenty of water you can help thin it out.
It's also a good idea to cut back on caffeine and alcohol, too, as they can be dehydrating.
Steam clean
Enjoy spending a bit of time soaking in a warm bath or a hot shower, as the warm moist air can loosen mucus.
It can also help relieve your stuffy nose and clear your head.
Take a supplement
Contrary to popular opinion, vitamin C tablets aren't likely to prevent a cold.
But studies show 1-2g per day could shorten the duration of your cold and reduce its severity.
It's the same with the mineral zinc: daily lozenges (150mg) could get you through your cold a couple of days sooner.
Your pharmacy can help
If you would like advice on everything from a decongestant spray to cough medicine, your local pharmacy can help.
The NHS does, however, advise you to contact your GP if your symptoms persist for more than three weeks; your symptoms get suddenly worse; or if you have breathing difficulties or other complications, such as chest pain.
For more health advice from the "Friend", click here.