Featuring: A Worthwhile Winter Walk
---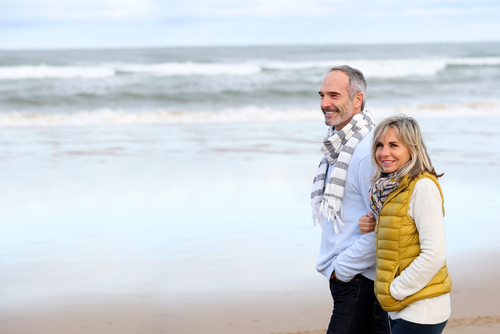 Shutterstock.
Are you a fan of a bracing winter walk?
This time of year can bring all sorts of weather. Snow, ice, rain, sunshine — you never know what you'll get.
Whatever it is, it usually throws a lot of it at us. Which is why it can be hard to get outside this time of year.
But in this week's issue of the "Friend", Colleen's Health page explains why getting outside is really important. And not just for your physical health, but also for your mental well-being.
To be honest, I quite look forward to a few days of not feeling obliged to get out. But I'm always glad when we do.
In addition to all the benefits Colleen mentions, it's also just quite nice to get out and see other people.
Whether you know them or you're just giving a friendly nod in passing, I like that little unspoken bond of doing the same thing at the same time for the same reason.
It's one of the lovely things you see in old movies: people promenading together in the park of a Sunday, or on the seaside.
Folk are often out for a walk, and it provides such a great break from all the screen time over Christmas.
Take a look at some of Willie Shand's walks and be inspired.
We might not all have Willie's wonderful scenery on our doorstep, but even a stroll in the park can be well worthwhile.
For more from Alex, read his blog here.
You can also take a look at our online Health pages here.