Writer Of The Day: Gillian Best
---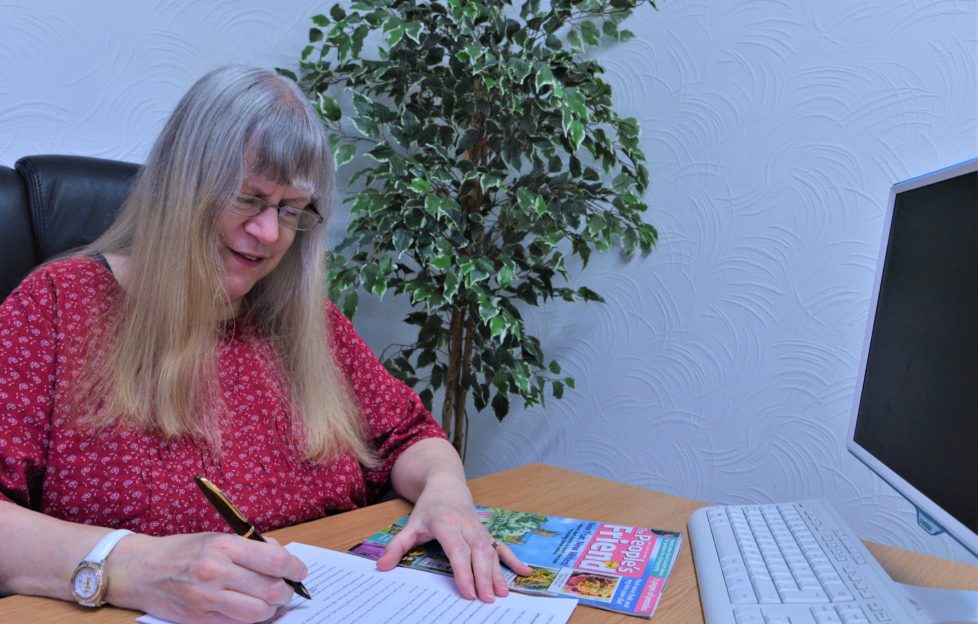 Photograph courtesy of Gillian Best.
We've replaced our Writer Of The Week feature with something new: Writer Of The Day.
That's because 2020 is all about new writers here at the "Friend".
Every single story in our Jan 11 issue is the first we've published by a brand-new writer.
We begin with Gillian Best. Her story, "Look On The Bright Side", opens the issue.
"Look On The Bright Side" is your first story for "The People's Friend". How did it feel to hear that your story had been successful? Had you been submitting material for long?
I'd submitted several attempts over the past year and the feedback encouraged me to believe that if I kept trying I might be successful eventually.
To say that I was thrilled to bits when this story was accepted is a massive understatement.
Have you always written stories?
Over the years I have written and directed plays for local youth groups, and many Christmas pantomimes for my long-suffering teaching colleagues to perform.
I think this helped me to write natural sounding dialogue when I turned to story writing.
I have been corresponding with my oldest friend, Ann, for 45 years, which is how I developed my "voice".
What inspired this particular story, Gillian? It's charming, by the way.
My grandparents volunteered very little information about their past lives, but my brother and sister-in-law, Andy and Gill, have been "digging up the ancestors".
They have a great interest in the history of Bristol where we all grew up. They have answered a lot of the questions which I wish I had asked Annie and Fred, our wonderful Nana and "Bampi", while they were still with us.
Bampi mentioned once that if a young lad was interested in "walking out" with a young lady, he would offer to carry her umbrella. (So polite and romantic, but what happened in dry weather?)
Who are your own favourite authors and what do you admire about them? Did any of them inspire you?
The writer I most admire is Jane Austen, but Harper Lee's "To Kill A Mockingbird" gets an honourable mention as one of the cleverest books I have read.
Notebook and pencil or laptop? Kitchen table or study? Blank wall or inspiring view?
My laptop is connected to a separate keyboard and my only "view" is a large monitor (no distractions . . . )
My most successful ideas come out of my fingers when typing.
I get an idea, then the story seems to take over the driving seat.
And a P.S. – what's your top tip for aspiring writers?
My top tip is my mantra: a day without writing something, anything, is a wasted day!
I also recommend walking the dog when formulating the initial ideas.
There'll be another Writer Of The Day tomorrow! Keep an eye on the tag below to meet them all.
Click here to sign up for our new Fiction newsletter, and you could be in with a chance to win a signed book by Annie Murray or Glenda Young!