Editor's Diary: Planning And Lunch With Lesley
---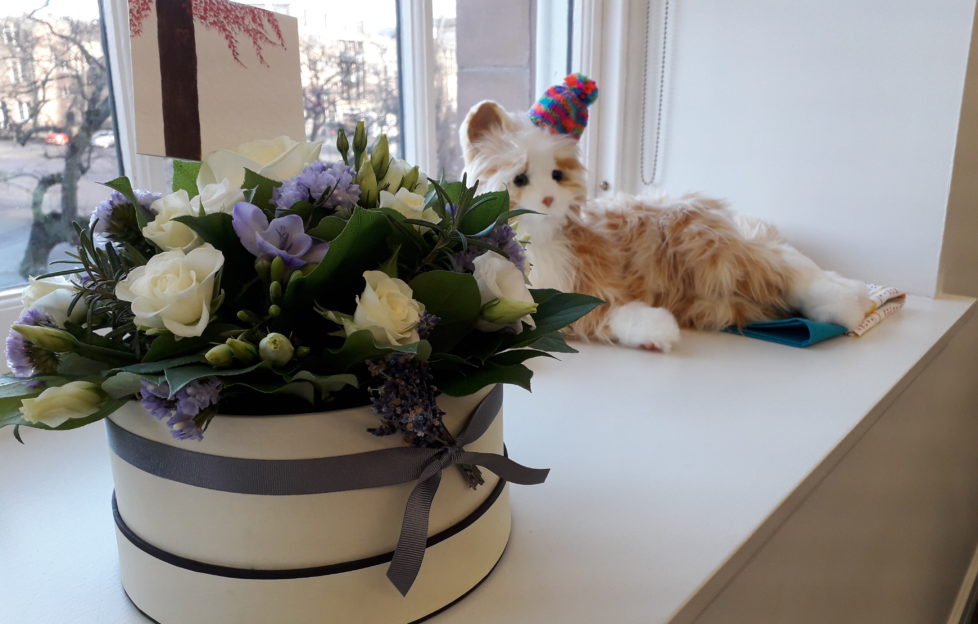 Photograph by Angela Gilchrist.
Digital Content Ed Iain has just reminded me that my Editor's Diary for this week is due!
For the last few weeks I have amazed him — and myself — by being ahead of schedule. But not this time!
Maybe it's because the past week has been busy with making plans for the future instead of things actually happening.
I've had lots of meetings at work, all with an eye firmly on the year ahead.
Planning our next Warner holiday (it's at Bodelwyddan Castle in May) . . . Meeting our PR agency to talk about promoting the magazine . . . Discussing ideas for this year's PPA Scotland Magazines Festival in Edinburgh . . .
It's all exciting stuff, or will be — but not just yet.
However, one lovely thing that happened was a visit from our colleague Lesley.
Lesley has been the linchpin of our advertising team in London for many years. She is going to retire next month, and came up to Dundee for her final visit before taking her leave.
Of course, the "Friend" is Lesley's favourite magazine of them all!
It was lovely to spend time with her, and we had lots of laughs.
We also took her out for lunch to our favourite Italian restaurant. We go there so often we have a "usual table" now!
When she got back to London, lovely Lesley sent us some flowers to thank us for our hospitality.
They have pride of place on our windowsill under the watchful eye of office cat Marmalade.
I hope he remembers to keep them topped up with water . . .
For more from Angela's Editor's Diary, click the tag below.