National Apprenticeship Week: The Able Seafarer
---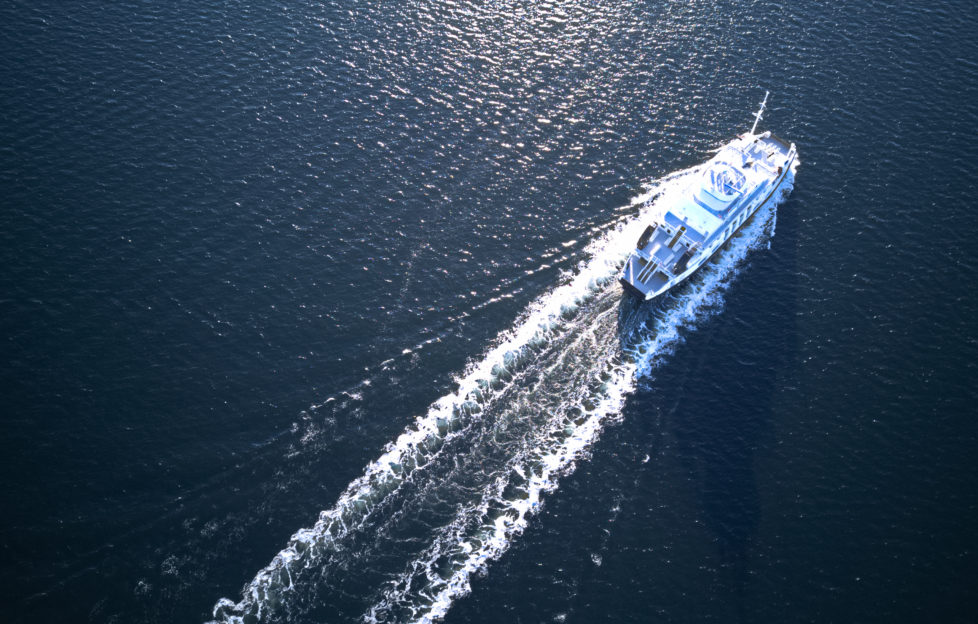 Shutterstock.
This week is National Apprenticeship Week, an annual event celebrating the impact of apprenticeships on individuals, employers and the economy.
To mark the occasion, we're revisiting the story of Patricia Brizuela, who we first heard from in Special 145.
Read on to find out how an apprenticeship changed her life.
---
I was born in Argentina, in the Patagonia mountain region.
As a young girl I was surrounded by exquisite South American landscapes and was always looking for the next adventure.
I love being surrounded by nature and I love the mountains. But when I discovered the sea I was totally captivated by her majesty, her calms and storms.
I became a seasonal sailor.
After sailing half the world on a yacht I built myself, I realised I wanted to work in a sector that allowed me always to be at sea. This led me to join the Merchant Navy.
When working for the shipping company DFDS as a stewardess on the Delft Seaways, I was always looking for ways to work in the deck department.
I graduated through the apprenticeship in September 2016
I was speaking to one of the captains who told me all about the apprenticeship scheme which DFDS offered and I was immediately interested in applying. It seemed like the next logical step to expand upon my skill set.
Before I joined the scheme, I worked as a stewardess, looking after passengers in a primarily customer service role, but now I work within the deck department.
I graduated as an able seafarer through the apprenticeship in September 2016.
I start the day by exercising in the on-board gym before my watch begins. The working day starts when we arrive at the port and go to our mooring stations, where we learn about the mooring manoeuvres and help the ABs (able seamen).
We are also taught procedures for anchors and tugs. Loading and discharging is a key part of my duties. This includes ensuring the ship is stable to proceed, preparing the deck for cargo to be loaded and unloaded and ensuring all team members are safe at all times.
When the ferry is moving we usually undertake maintenance of the ship, including chipping, painting, greasing and splicing. We're also taught how to assist with steering the ship and being on bridge watch, which is important for navigation.
On board we have a lot of responsibilities, but at the same time a sense of freedom. It is not your normal office job. Every day is different and can be easily affected by the behaviour of the sea.
My average working day is 12 hours.
After that, I head to the ship's gym, read a book, watch some movies and enjoy free time with colleagues.
Sailing is a way of life
I think my biggest challenge has been the throwing of the heaving line, which is 50 feet long.
Having worked as a ferry stewardess before, I found the adjustment relatively easy as I was already used to living on board and working in shifts.
My friends and family are very happy that I'm able to pursue my love for the sea through my career.
In the future, I would like to become an officer of the watch, for which I will need to learn the duties and responsibilities of the quartermaster. I also need to work towards acquiring the required bridge sea time to be eligible to take the exams.
The main thing I've learned is how to work safely, as well as taking care of myself, my colleagues and passengers. "Safety first" is not just a sentence in a maritime environment – it is the philosophy that rules each and every day on board.
I feel proud to work with a team that ensures the service of the ships runs efficiently and professionally. It's a team which also makes responding to emergency situations effective and safe.
Outside of work, I'm a keen sailor and have sailed yachts for the last 20 years. I have my own yacht on which I really enjoy spending time.
For me, sailing is a way of life.
---
For more information on National Apprenticeship Week, click here.
To subscribe to "The People's Friend", click here.