Beautiful Ballater
---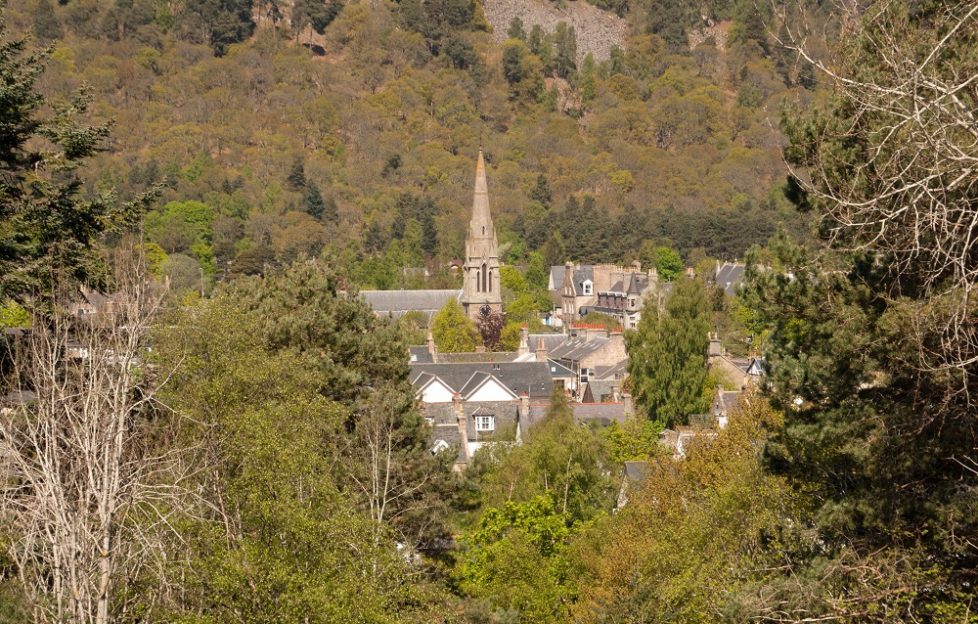 Photographs by Willie Shand.
This week's cover is the stunning Deeside town of Ballater — one of Features Ed Alex's favourite spots in Scotland.
Stone houses, historic bridges, and the wild, rolling hills of the Cairngorms all around. What's not to like?
Here's a wee taster of the feature, plus a few of the photos that didn't make the cut into the finished piece.
---
If Speyside is best known for its fine malt whiskies, then Deeside and its environs must surely be best recognised for its numerous stately castles.
Braemar, Abergeldie, Craigievar, Crathes, Drum . . . and, of course, Balmoral, to name but a few.
I wish I had a pound for every time they've had their pictures taken.
Off the beaten track
My walk this morning was to take me to an old 16th century Deeside castle that's not maybe so well known.
Although close to the River Dee, it's just that wee bit off the beaten track. So much so that, even on a sunny summer's day, the chances are you'll have it all to yourself. 
Knock Castle may not have the stately grandeur of some of its neighbours. Indeed, it doesn't even have a roof!
But when it comes to commanding a view over its surroundings, it has little competition.
Tearoom chosen!
Although you can get to within a quarter of a mile of it by minor public roads, given time the better approach is the way I followed on foot this morning, leaving the car near the restored Royal Railway Station in Ballater.
There are no trains arriving at its once busy platform — not since the Deeside Line fell victim of the Beeching cuts in 1966.
The old station, with its Bistro Tearoom and Tourist Information Office, is just the place to head after building up an appetite on a long walk.

Read more about Willie's trip to beautiful Ballater in this week's issue.