Features Sneak Peek: February 22 Issue
---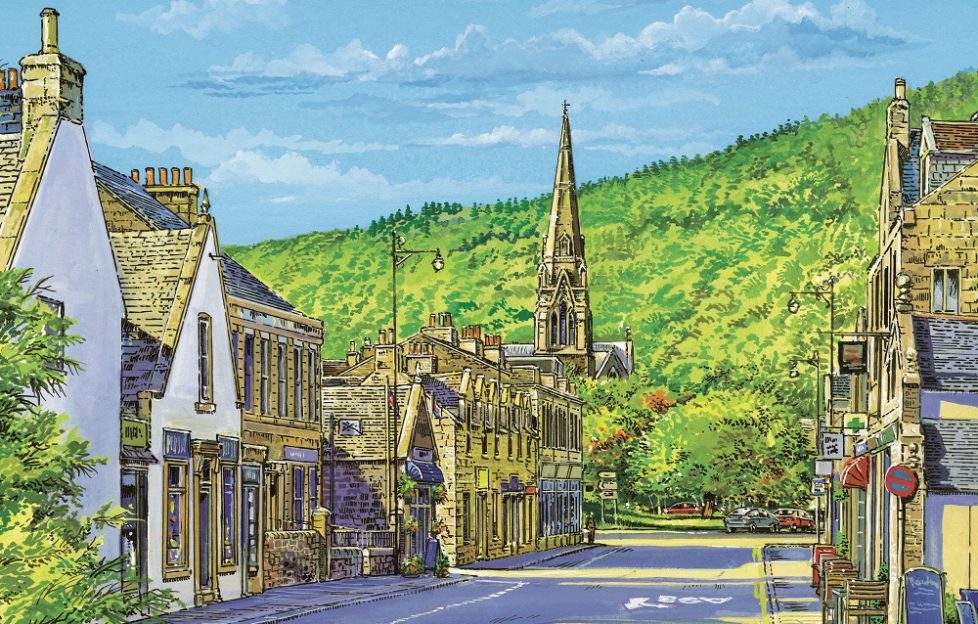 Illustration by DC Thomson Ltd.
This sneak peek begins predictably: with our cover feature. This week, we're exploring the countryside around Ballater in Aberdeenshire.
Willie Shand checks out the area overlooking the River Dee, and is spoilt for choice for stately castles to explore.
Willie shares tips on what to see, how to get there and, most importantly, where to stop for a tea break along the way.
Learn about the royal connection in Ballater, and why it is home to so many bridges!
Dogs Helping Kids
Bill Gibb meets the founder of Dogs Helping Kids. The charity brings specially trained dogs into places of education in order to assist children's learning and boost their confidence and wellbeing.
Discover how these clever canines make a significant difference to children's development.
Shrove Tuesday
Alex Corlett looks at the traditions surrounding Shrove Tuesday.
As well as reflecting on the Christian origins of this annual occurrence, Alex discovers the lesser known traditions associated with Shrove Tuesday.
From pancake races to shrovetide football, there are many ways people choose to celebrate this significant Tuesday.
Art for everyone
Ghislaine Howard is an artist whose work focuses on the human experience. She tells Dianne Boardman about her painting and why she feels everyone can use art as a means of contemplation.
Read all about her career in this week's issue.
Perfect pancakes
Broaden your repertoire of pancake recipes just in time for Shrove Tuesday. We like the look of this Mexican Pancake Stack!
We have both sweet and savoury pancakes for you to try, including a Banana And Salted Caramel Dutch Pancake, Italian Crespelle Pancakes and more.
Elsewhere in this week's issue: discover why weeds can be good for your garden, learn a language for free, read up on goldfish, and much more.
If this sneak peek has left you wanting more, subscribe to our magazine at the DC Thomson Shop.