Is A "Friend" Digital Subscription Right For You?
---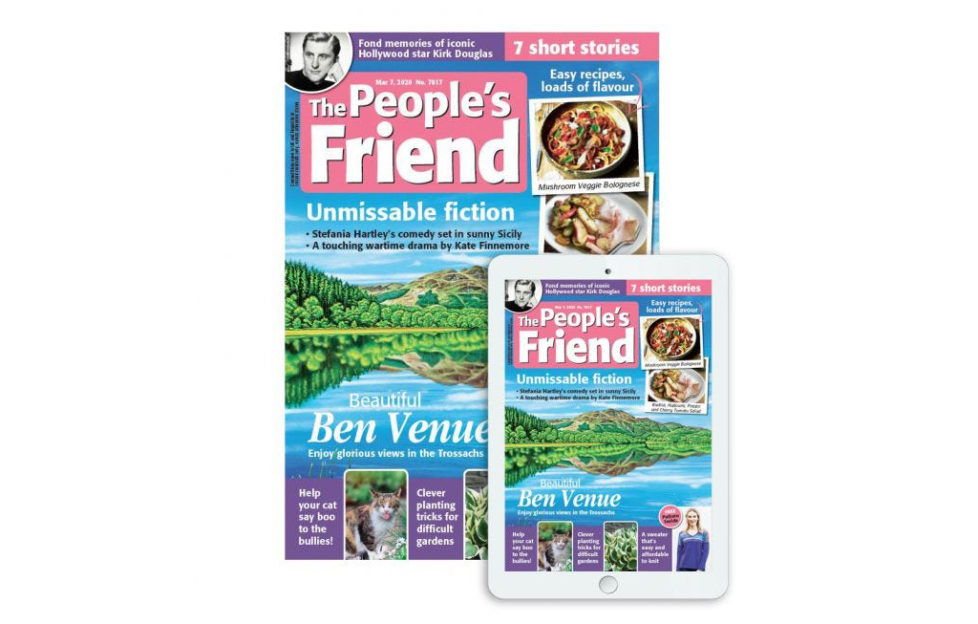 Image by DC Thomson Ltd.
As Editor Angela has mentioned, we're determined that our readers can still enjoy "The People's Friend" every week during the period of the coronavirus outbreak.
We do appreciate that the recently announced restrictions on movement might make getting to the shops for your copy harder than usual.
That's why we want to highlight not only the great subscription offers currently available from the DC Thomson Shop, but also our amazing digital subscription option.
The digital
subscription
The main benefit of taking out a digital subscription for "The People's Friend" is that it allows you to read every issue of the magazine direct on your desktop, laptop, tablet or smartphone.
There's no need to wait for the postman, or to search newsagent shelves. All you need to do on issue day is login and download your copy.
Oh, and put the kettle on!
Plus, it's great value for money. Take a look at the current prices below:
1 issue: £0.79
1 month: £2.99
3 months: £8.49
6 months: £15.99
1 year: £28.99
You don't have to be too tech-savvy either; there's very little "set up" required.
There's also a dedicated email address for queries relating to the software.
Click here for more information, or to sign up for a digital subscription today.
Click here to take a look at the other subscription offers available.