Editor's Diary: Adapting To Change
---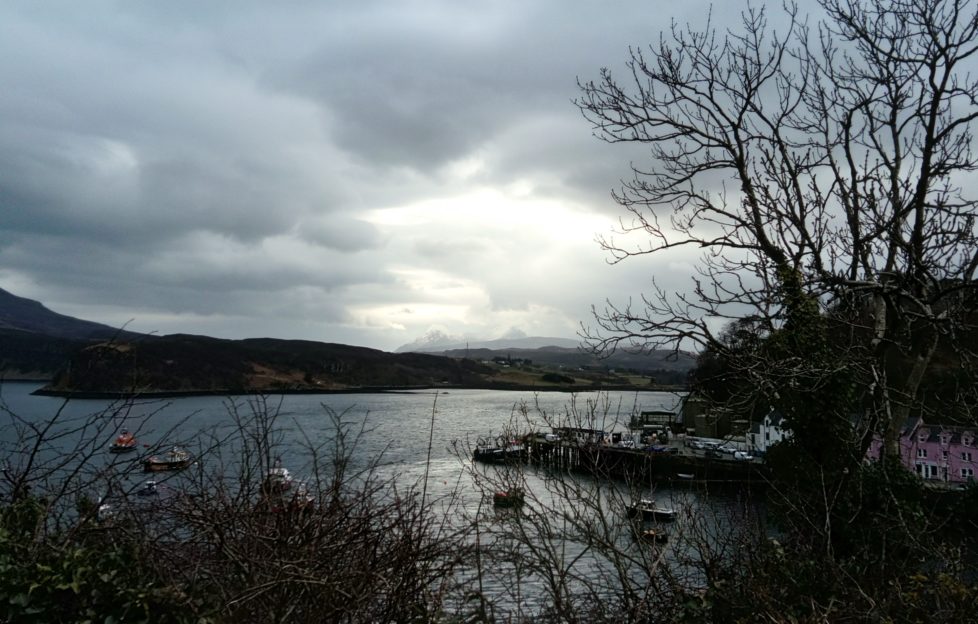 Photograph by Angela Gilchrist.
This is not the Editor's Diary I was expecting to write to you. But then, pretty much everything is not as we expected right now.
I should have been telling you about my relaxing week on the Isle of Skye. As regular readers know, this is a trip I make every March. I look forward to it all year.
The picture above shows that I did at least get there. It's of the island's capital, Portree, in dramatic light. However, I had to return home after only two days, when the imminent lockdown was announced.
Instead of a week of long walks, I managed only one: to remote Loch Cluithir.
I really can't complain. A cancelled holiday is nothing compared to what's happening in the world right now. Skye will still be there when this awful crisis is over.
In the meantime, I have lots of work to keep me busy. Plus two new co-workers — my cats!
They are very keen on my laptop keyboard and want to "help" . . . but they are not very good at taking direction!
My desk is now my kitchen table, and meetings are done by video conference. One bonus, though, has been the chance to have a nosy glimpse into other people's homes!
I hope that wherever you are, you're staying safe and in good spirits.
We'll get through this together, and the "Friend" is here to help. We are determined to keep producing the cheerful, feel-good magazine you love.
And don't forget you can chat to us on Facebook and Twitter, too.
Take care, friends.
For more from Angela's Editor's Diary, click the tag below.