Writer Of The Week: Enid Reece
---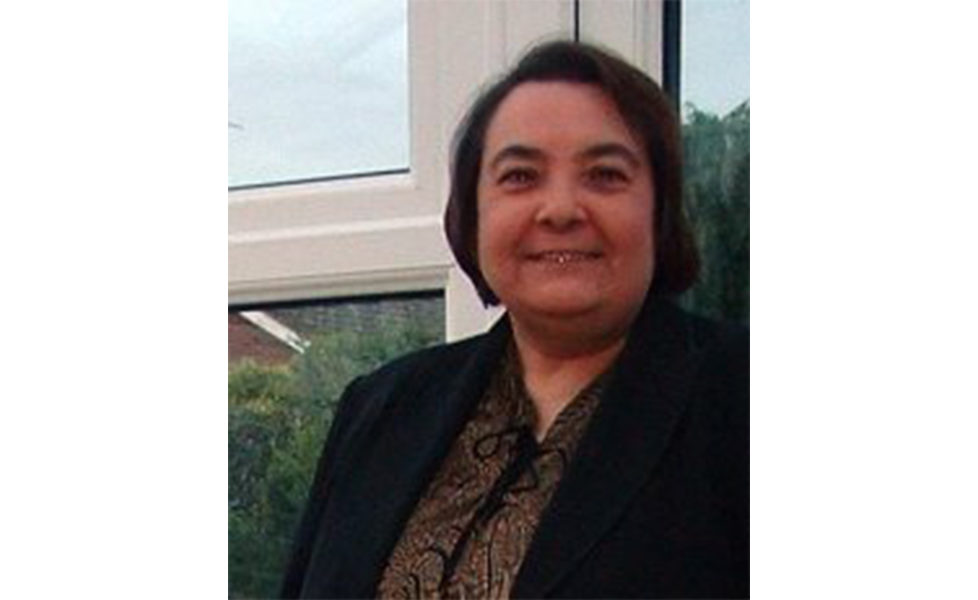 Photograph courtesy of Enid Reece.
We chat to Enid Reece, Our Writer Of The Week. Enid's story, "The Spy In The Kitchen", is in this week's issue.
Hello, Enid. Tell us where the idea for "The Spy In The Kitchen" came from.
I often write stories that come from tales I've been told by my family and friends.
"The Spy In The Kitchen" came from a story my mother told me. During WWII, a family of evacuees from Coventry came to live with my grandparents.
The father worked in Coventry, and although the bombs had almost destroyed the city he went to work every day but never revealed what his job was.
Of course, after hearing this my imagination took over.
How long have you been writing fiction?
I've always loved writing. I wrote my first book when I was seven years old. It was called "Tommy the Tugboat", and it was about his adventures working up and down the Thames. I drew little pictures and tied the pages together with string.
After having a family, I decided to try again. I began the long journey of learning and then subbing short stories. I edited my first story that I submitted to "The People's Friend" nine times before I was happy with it. You could call it a labour of love.
I was so delighted when I got a "yes". That was twelve years ago, and I'm still thrilled when I get a "yes"!
Who are your favourite authors?
There are so many! But I do like crime. I like to go on a journey with the main detective through different novels, so Peter Robinson and Anne Cleeves are favourites.
I also like Sue Grafton for her Kinsey Millhone alphabet books. Kate Morton is another favourite. I love the way she weaves a story of family, secrets and lies. Wonderful.
What are your writing ambitions?
I love writing short stories so want to continue with those, but I've also started writing Pocket Novels.
I've had one published so far with "My Weekly", but my aim now is to work on one for "The People's Friend".
Ideas are buzzing around in my head. I've even written a few down, so watch this space.
Notebook and pencil or laptop? Kitchen table or study? Blank wall or inspiring view?
Mainly on a laptop in the kitchen against a blank wall. Although I do have the radio playing in the background, which is such a good source for story ideas.
I also love notebooks, and have at least one in every room in the house so I can jot down ideas, or even paragraphs of stories I am working on.
What's your top tip for an aspiring Writer Of The Week?
I'd always tell anyone who wants to write to learn your trade.
Join a writing group; the words of wisdom from other writers are invaluable. I joined Get Writing, a BBC site, when I first started writing, and found it inspiring. Unfortunately it is no longer available.
I still belong to an online group whose members are great for getting feedback.
Another tip is never take criticism or rejection to heart. A writer is always learning.
For more from our Writer Of The Week series, click the tag below.