On Your Feet Britain – Or Not Yet?
---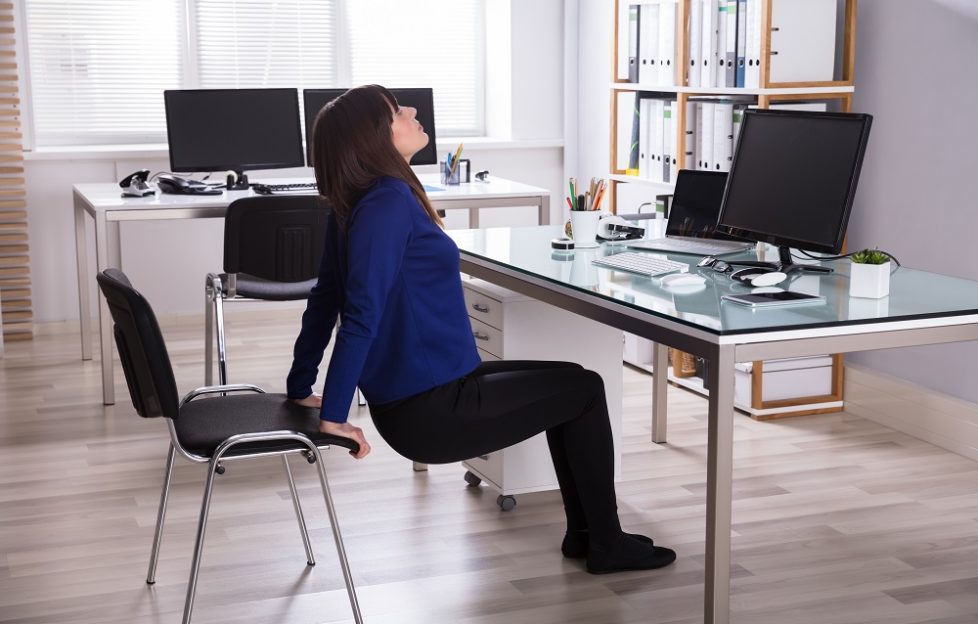 Shutterstock.
When we planned this week's issue (April 18), April 24 was going to be On Your Feet Britain day.
But not any more!
Like so many events, it has now been moved back to  September instead. Which we fully understand, but I also think that now more than ever we need to remind ourselves to keep using our bodies.
As comedian Tim Minchin once said, "Take care of your body. You're going to need it".
He also pointed out that "there is an inverse correlation between depression and exercise".
And all the experts agree: movement is definitely good for your mental health, too.
Stretching ourselves
Now that my morning commute comprises of a 5-metre walk from the breakfast table to the dining room table, I'm not getting my morning cycle to work in.
The closest thing I get to being stuck in traffic is when our cat Murphy is lying across the doorway!
So I sit here at home — like all of us in the "Friend" — for most of the day. I had a desk at work that brings the computer up to a standing level. It is fabulous.
I often get twitchy legs, and being able to stretch out and carry on working is great for keeping them calm.
If I've been absorbed in work for a while at home, I stand up now and it takes a while to get straight. I'm prone to terrible stiffness after a few cycling injuries. So it's become crucial to keep moving.
After watching my cat, one thing I know I need to do more of is stretching.
It's something we tend to "grow out" of, for some reason. It's so good for us, though, and for keeping muscles flexible, strong and healthy.
Plus it feels great! A really long full body stretch in bed in the morning feels fab.
A balancing act
I'm also tall enough to reach the top of door frames, and it feels wonderful to grip on to something high and stretch out your back.
I like having some light weights near the TV, too, so you can do some really gentle exercises while you're doing the most sedentary of activities.
If you've got something to hold on to, you can also improve your balance by standing on one foot while you watch.
Balance involves so many micro-manoeuvres in your muscles, but it's so important.
It can be easy to build small activities into every part of your life. For some examples, have a look at Yvonne's tips for a bit of gentle exercise at home.
It doesn't have to just be low-key. When I go out for a bike ride after work these days, I see far more people than ever before cycling the lanes and walking around.
It's a great time to cycle or walk more, as the roads have so much less traffic. So now's perfect for dusting off that old bike, or exploring your local area on foot.
Plus you'll get a wee happiness boost from the friendly waves as you pass other people and enjoy the fresh air. Not to mention the increased chances of spotting wildlife.
The birds and other animals definitely seem to be making the most of the drop in traffic!
Look after yourself. And do let us know what you're getting up to stay on your feet and keep healthy.
Share it with us by writing to: betweenfriends@dcthomson.co.uk  — especially if you spot any wildlife while you're out and about . . .
For more from Alex, read his blog here.