Out And About With . . . Features Team's Yvonne
---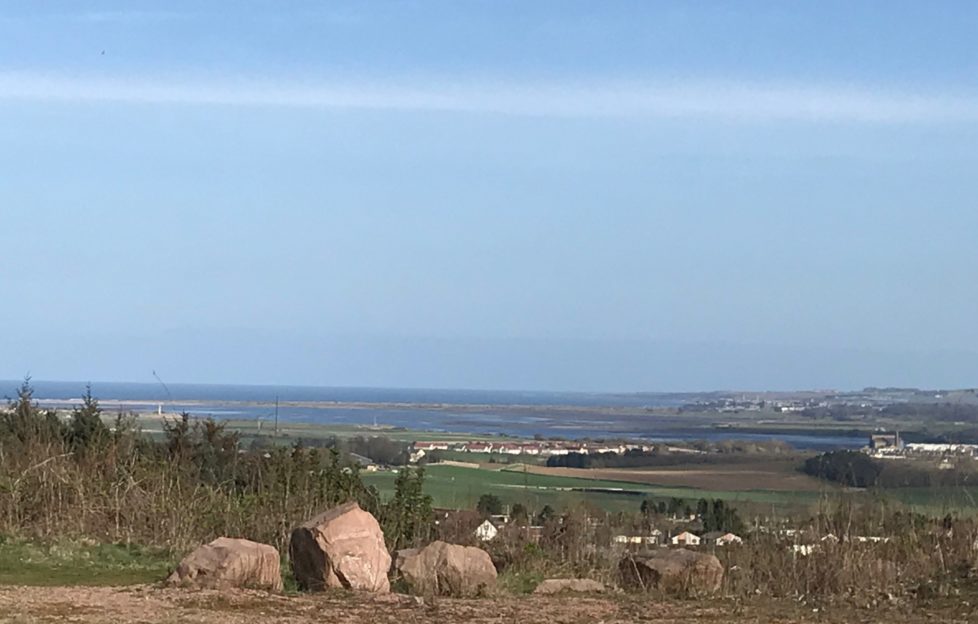 Photograph by Yvonne McKenzie.
Here at the "Friend", we know how important it is to get out and about when we can.
And we thought it was also important to share our travels with you!
In the latest in our new series, you can take a walk with Features team's Yvonne.
---
The highlight of my day is getting out for a walk in the fresh air.
It gives me time to reflect on the day, and sometimes it also helps bring feature ideas to mind . . . sometimes I forget about work completely and immerse myself in nature.
I know I'm lucky in the fact that I can just slip on a pair of trainers and within minutes be among the rolling hills, surrounded by birdsong.
Time seems insignificant here; countless generations before me have walked the same paths, viewed the same stunning scenery.
It's the perfect way to unwind after being sat at a desk all day, easing off those muscles. And giving them a bit of a work out at the hillier parts of the three-mile circuit which takes me past horses, goats and — quite often — a very friendly three-legged terrier.
Skywards it's not uncommon to spot a bird of prey.
It's great to blow away the cobwebs, and much as I love exploring further afield — there's stunning coastal walks just a short drive away — I never weary of this route.
The landscape is so familiar to me, yet each time offers something new and interesting.
You can't beat watching the seasons unfold, each one dressing the countryside and claiming it in its own particular colours and beauty.
How lucky am I to have my happy place right on my doorstep. I wonder where yours is?
---
More of the team will be out and about soon!
You can read more from the team on our blog, here.