National Vegetarian Week: Vegetable Gratin
---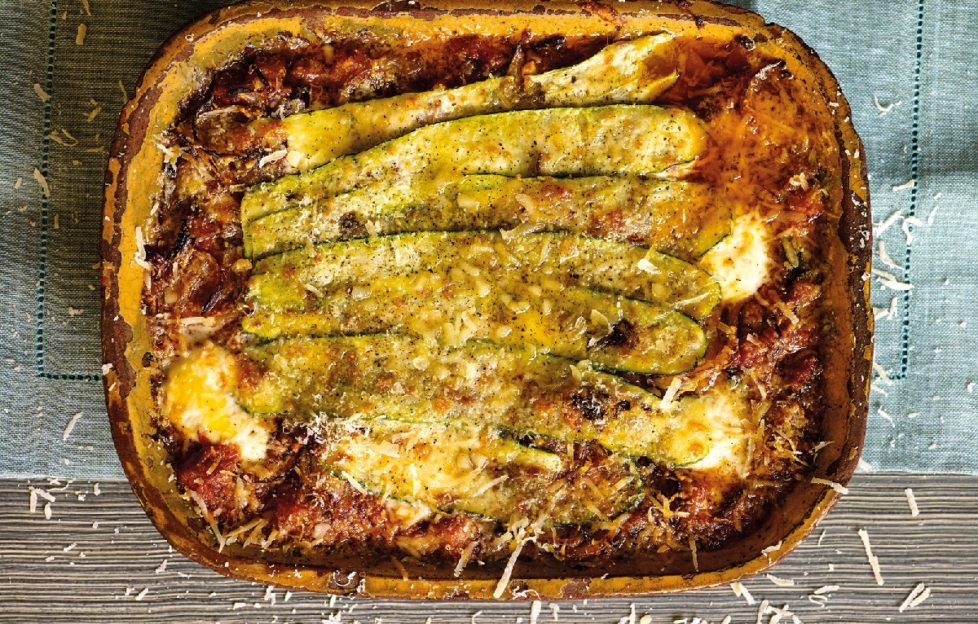 Image courtesy of Cirio.
Ingredients
4 tbs Filippo Berio Olive Oil
2 red onions, peeled and sliced finely
2 cloves garlic, peeled and chopped finely
2 tsp dried oregano
750 g (1 lb 10 oz) aubergines, cut into 1 cm (½ cm) cubes
1 x 400 g can Cirio chopped tomatoes
2 tbs balsamic vinegar
3 tbs fresh basil
100 g (3½ oz) vegetarian parmesan-style cheese, grated
300 g (10½ oz) courgettes, sliced thinly using a vegetable peeler
2 x 100 g balls vegetarian mozzarella cheese, torn roughly
Filippo Berio Extra Virgin Olive Oil, for drizzling
Recipes courtesy of Cirio.
National Vegetarian Week runs from May 11-17.
To mark the occasion, we're publishing a vegetarian recipe every day this week.
Today: this tasty looking vegetable gratin.
Method:
Pre-heat the oven to 180 deg. C., 355 deg. F., Gas Mark 4.

Heat 2 tablespoons of olive oil in a large frying-pan and add the onions, garlic and half of the oregano. Cook over a medium heat for 5 minutes.

Add the remaining olive oil and turn the heat up high. Add the aubergine and cook for a further 3 minutes.

Next, add the Cirio chopped tomatoes and vinegar and simmer for 2 minutes. Stir in the basil and half of the vegetarian parmesan-style cheese.

Spread the mixture on the bottom of a gratin dish. Dot with the mozzarella and top with courgette ribbons. Sprinkle with the remaining parmesan-style cheese. Drizzle with extra virgin olive oil and cook for 15 minutes in the oven.
For more delicious recipes from "The People's Friend", click here.
If you can't get to the shops just now for your "Friend", subscribe now by clicking here. This will mean your "Friend" will come straight to your doorstep! 
You can also take out a digital subscription, meaning your issue will come straight to your computer, tablet or phone! And it's great value for money. Click here for more details.
Read more about National Vegetarian Week on the event's website, here.