Iain Attempts Exercise; Regrets It
---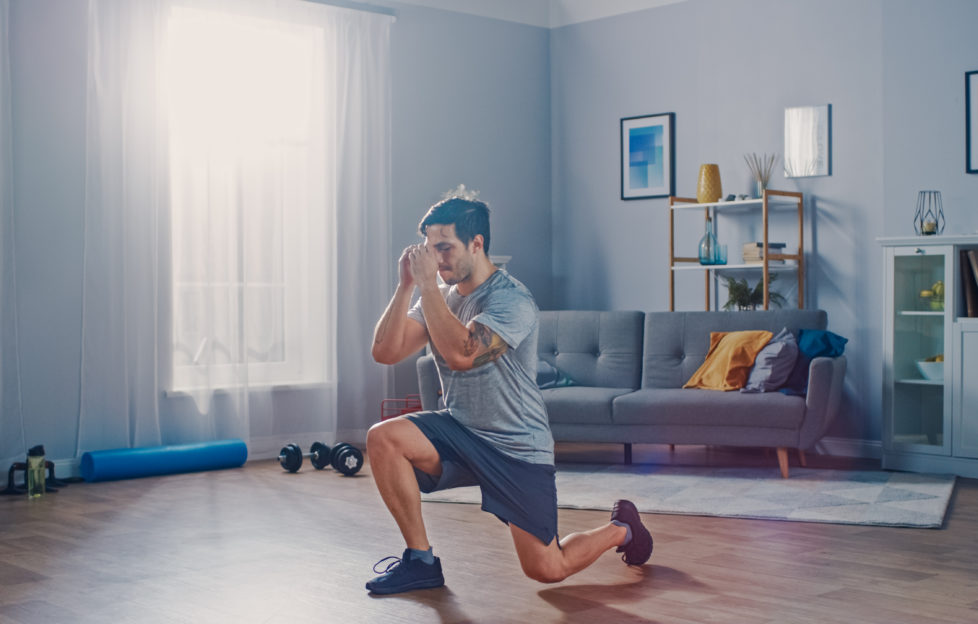 Shutterstock.
It's taken the announcement that the coronavirus lockdown is likely to last another few months for me to finally exercise properly.
In the Before Time, when people could go anywhere they fancied, and at any time, I never really thought much about fitness.
I've never exactly been the peak of health, but used to walk to and from the "Friend" office every day, and played football twice a week. It was enough to largely stave off a belly, and it didn't take much dedication on my part.
Then it all stopped.
Suddenly football was verboten, and outside exercise limited to once per day. Sadly, I took this as a sign to cease exercising altogether.
A few weeks on the couch couldn't hurt, right?
Well, it's now been a few months. And judging by the fact I genuinely considered buying a wider mirror recently, the couch has done more damage than I expected.
I started slow . . .
So: exercise.
There are plenty of guidance on keeping fit during lockdown online.
One of the most high-profile is Joe Wicks' "PE With Joe" video series, but I know that various gyms around Dundee are running their own "classes", too. I imagine it's the same all round the country.
I wasn't quite ready for all that (disappointment is easier to handle when not confronted by someone so obviously succeeding). Instead, I started slow.
We've had a cross trainer in the flat for years now, but largely we've used it to collect dust and hang washing. It does both jobs passably well, but it was meant for so much more.
At first, I tried 10 minutes at a reasonable speed (I'm basically new to this, remember!), before slowly increasing the time spent at it.
I'm currently up to 45 minutes, which is helpfully just about long enough to listen to an episode of the average podcast.
Just a few more
I've been almost obnoxiously pleased with myself about the whole thing.
So when a friend challenged me to hit some fitness goals with him, I figured it would be easy.
Nothing could stop me now. Probably.
I'm now committed to 100 press-ups every day for 30 days. I'm free to break down the number in any way I feel might help, so have decided to do 10 every half an hour or so.
It's tough. Around about the 40 press-up mark, my arms feel a little like this:
But towards the end of the day/the closer I get to the target, I find my brain forcing my body to do what it wants.
Just a few more. Nearly there. Get a move on, fatty. Etc.
I'm pleased to have stuck at it so far.
Benefits of exercise
And I suppose that's the benefit of exercise I never really considered.
It isn't just about losing weight or staying fit. Those things are good, of course, but physical activity also boosts your mood, and gives you a sense of accomplishment.
It's also requires discipline, and focus.
Will I make the 30 day finish line?
I hope so. I can't really afford that new mirror.
For more from the team, read our blog here.
For tips on exercising in the home, click here.