Lockdown Life: It's Good To Talk
---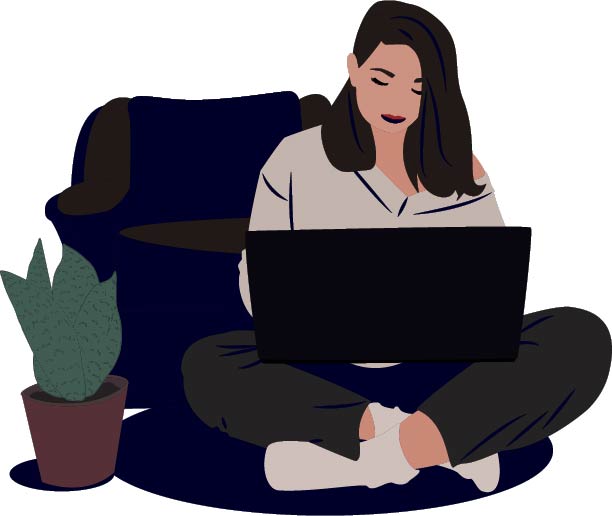 Shutterstock.
It's good to talk, isn't it?
The lockdown may have stopped us from seeing family and friends, but it has, for me at least, meant catching up more often with friends and family online.
Normally, like most parents, my second job begins when I finish work for the day. That usually involves chauffeuring my kids around, organising everything and keeping the fridge filled. I do have a very helpful husband, but he works away for two weeks at a time, so I'm rather busy.
Most of us before lockdown fell into that trap of "We really need to catch up" and "Let's get something in the diary", but usually exhaustion or just lack of time put paid to that.
But now, it's a whole new ball game!
One good thing that has come out of all this is the amount of time I'm now spending actually catching up with people, albeit via a screen.
It's not quite the same as a face-to-face talk, but there are plus points . . . you're not spending any money and you can socialise with your slippers on!
A new Friday tradition
The Fiction team has a Friday gin/wine catch up these days, which is something we could never normally do on such a regular basis.
The weekends are great for video chats and quizzes, and I've even had "lunch" with a friend.
One especially lovely thing has been receiving cards from friends.
Outwith birthdays and Christmas it's not something that usually happens. My favourite so far, though, has been an actual letter that I got from a friend I haven't seen in over 20 years. There was no falling out, just a drifting apart. They're not particularly fond of social media, so communications fell by the wayside.
When I opened the envelope to a lovely letter, I had tears in my eyes.
What was even more special was the fact they wrote, "I'm not going to spend time giving you rundown of the past twenty years, but if you turn the page over I've written down my five favourite memories of us".
I thought that was such a brilliant thing to do, and the years simply fell away.
So yes, we're all feeling a touch disconnected, but it's given us the chance to easily take ten minutes to make a video call and see someone smile and laugh, or just let them talk and get something off their chest.
If you've not done it before, please don't feel awkward or shy. Give it a go!
I hope when things get back to normal we still just take the opportunity to write a few lines on a card or piece of paper and pop it in the postbox.
It doesn't matter how you communicate, just make sure you do.
For more from the "Friend" team, click here.