Willie's View: From The Doorstep
---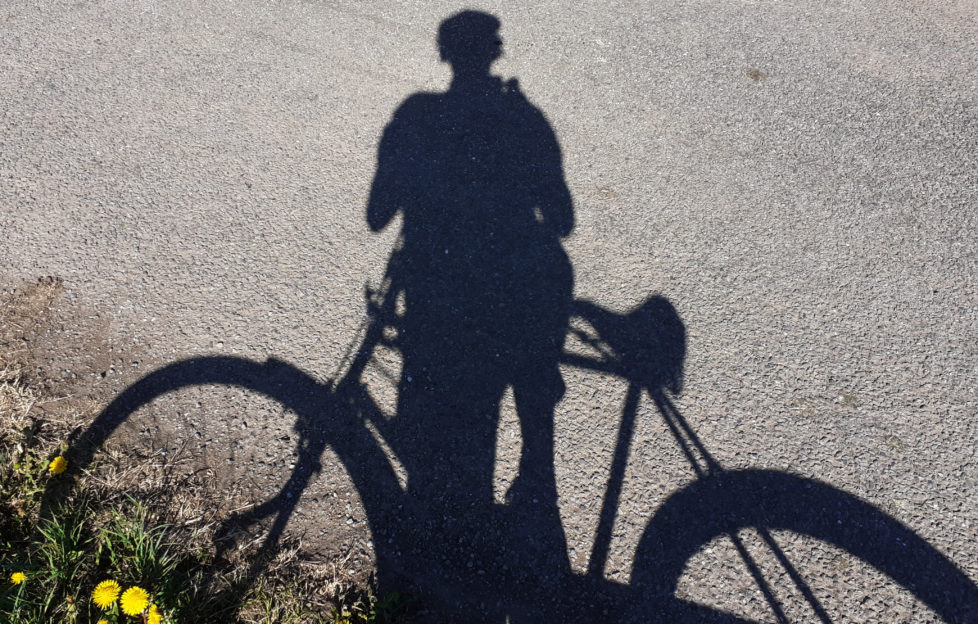 Photograph by Willie Shand.
Willie's View continues to concentrate on those places he can reach on his daily lockdown exercise . . .
---
Although I have a 21-gear road bicycle, I'm rarely on it.  As I've mentioned before, I much prefer Dad's old 26 inch Hercules from 1939.
It's a heavy beast with no gears at all — great on the down hills but maybe needing an extra push on the uphill bits.
In Kinross-shire we're fortunate to have a good network of quiet country roads that are ideal for cycling — and indeed ideal for avoiding others in these strange times we find ourselves in.
If there's one good thing comes out of this period of restrictions, it's that we'll probably appreciate more what's right on our own doorstep.
Great to escape the house
It's just great to escape the house for a wee while and take a run past the fields of wee lambs enjoying the spring sunshine.
Weather-wise, there's hardly been a better year than this for the lambing. It certainly put a smile on my face passing one field noticing, instead of the usual identification mark, the farmer had painted a rainbow in full technicolour on the side of some of his sheep!
It's just past mid May; the daffodils are past but this morning cycling round by the Carden I noticed one last tiny patch of snow still clinging to the Ochils.
Earlier, crossing the Gelvan, the slow pull from Carnbo brings the reward of the long drop down to cross the A977 and on to meet the Cleish road.
Of course, with the weight of the old bike behind me, this is where it can fairly build up the steam.
I just need to remember though; its brakes are a bit like the gears — nonexistent!

---
For more from our "Willie's View" series, click the tag below.
Click here to head out and about (responsibly!) with the rest of the "Friend" team.