What Is A Story Tagline, And How Can It Help Me?
---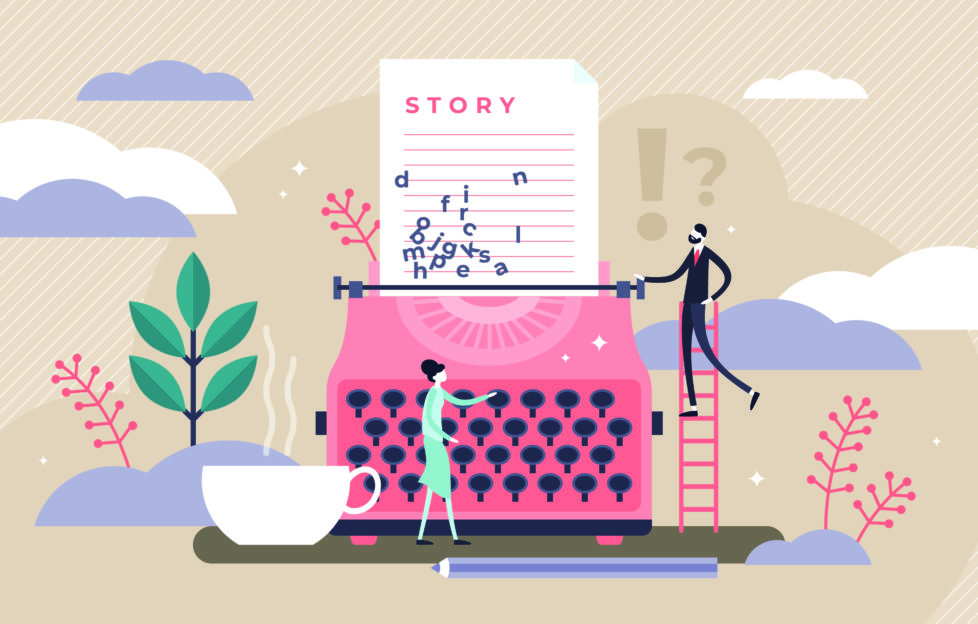 Shutterstock.
Who here has ever written a tagline?
Even if you haven't written one, you've definitely read a few! Whether that be on the latest bestseller, or attached to the latest blockbuster.
So what is a tagline?
First of all, it's important not to confuse taglines with loglines. If you are interested in the latter, you can find more information in a previous post entitled Writing Loglines, which covers how to condense stories into one-sentence summaries.
A tagline is a hook to entice the reader into reading a story. If you think of some of your favourite novels, the tagline often appears on the front cover — catchwords which hint at what lies in store for the reader.
The last book I read was Mariette Lindstein's Scandinavian thriller, "Fog Island".
Its published tagline is: "You don't choose them. They choose you."
Intriguing, isn't it? And it instantly piques reader interest.
But how can taglines help the "Friend" short story writer?
Tagged into shape
A strong tagline will encapsulate the tone of a story.
For the writer, it can help them see what's important in their story.
Is there too much flannel and not enough substance? Not enough focus on the right things? If so, the tagline could help you edit the story into shape.
In the "Fog Island" example above, I'd be a disappointed reader if I picked up the book and there was no sense of threat to the characters.
A tagline should complement the genre.
I read a "Friend" serial the other day, and in it was the line: "The past is over, and you can never put it right from the future."
The serial is about a woman looking to repay a debt of honour, and I thought that one line wonderfully summed up the whole serial.
When you read over your next story, see if you can think of suitable tagline to accompany it.
For more writing advice from the "Friend" Fiction team, click here.