Beetroot And Chocolate Cake
---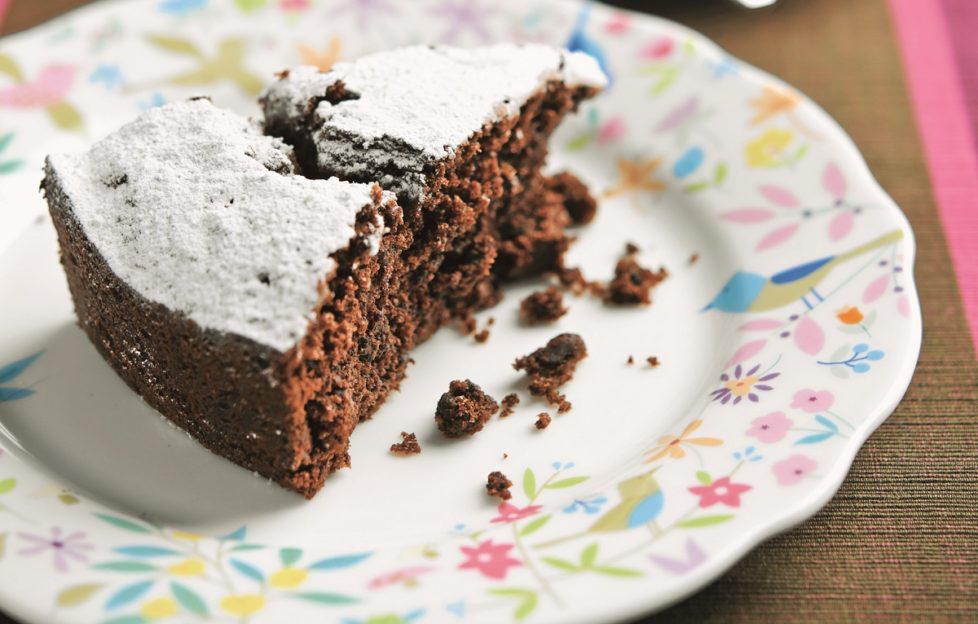 Image courtesy of Love Beetroot
Ingredients
200 g (7 oz) quality dark chocolate (70% cocoa)
250 g (9 oz) plain cooked (vacuum packed) beetroot, drained & puréed
200 g (7 oz) gluten-free plain flour
200 g (7 oz) unsalted butter, melted
100 g (3½ oz) dark brown sugar
100 g (3½ oz) caster sugar
3 large eggs
2 tbs cocoa powder
2 tsp gluten free baking powder
1 tsp vanilla extract
Icing sugar, for dusting
To Serve: crème fraîche.
Recipe courtesy of Love Beetroot.
Beetroot and chocolate may not sound like the best combination — but once you've tasted this lovely cake, you'll be a fan just like us.
Plus, this recipe is gluten free!
Method:
Pre-heat the oven to 180 deg. C., 350 deg. F., Gas Mark 4. Grease and line a 23 cm (9 in) loose bottomed cake tin.
Break the chocolate into pieces and put in a food processor. Blitz until crumbed but not totally powdered – some larger pieces will give the cake a great texture.
Add the beetroot and blend together. Then add the remaining ingredients to the processor and whizz until well mixed. Pour into the prepared cake tin and lightly level out the surface.
Bake in the pre-heated oven for 45 to 50 minutes or until a skewer inserted into the centre comes out clean. The surface of the cake may have cracked a little. Allow the cake to cool for a few minutes in the tin before removing to a cooling rack.
Dust lightly with icing sugar and serve in wedges. For dessert, this cake is great with a little crème fraîche on the side.
For more delicious recipes from "The People's Friend", click here.
If you can't get to the shops just now for your "Friend", subscribe now by clicking here. This will mean your "Friend" will come straight to your doorstep! 
You can also take out a digital subscription, meaning your issue will come straight to your computer, tablet or phone! And it's great value for money. Click here for more details.