Editor's Diary: Out And About In The Neighbourhood
---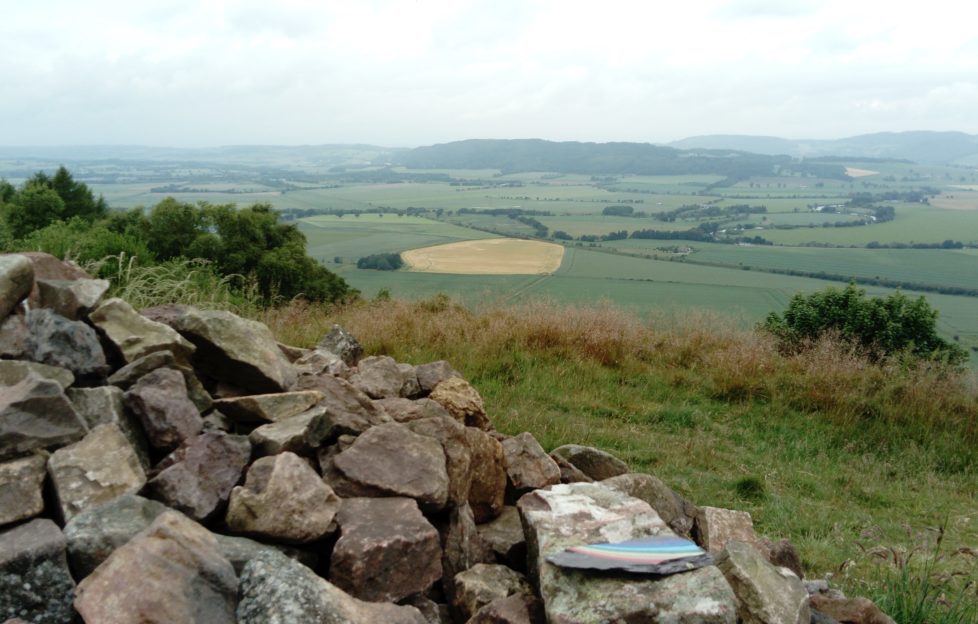 Photograph by Angela Gilchrist.
Regular readers of my Editor's Diary will know I have always enjoyed getting out for a long walk at the weekend.
But, too often, that would involve jumping in the car and driving to a destination before walking.
Since March, however, I have explored more of the area within walking distance of my home than in the whole 25 years I have lived here!
The other weekend, my feet took me up a small but steep hill I'd never climbed before.
In fact, I didn't even realise there was a path there, despite it being in the neighbouring village. And I've driven past it almost every week for quarter of a century!
The climb was reasonably strenuous, but worth every effort. Look at that view! All the way across the Earn and Tay valleys to the mountains of Highland Perthshire.
The pile of stones at the summit is a cairn that other walkers have built over the years. And, if you look closely at my picture, you'll see a very 2020 addition in the foreground.
Someone has taken the trouble to paint a rainbow on a stone and carry it all the way to the top.
With lockdown travel restrictions easing, we are free to start driving further afield once more.
But I am determined to continue exploring the beautiful countryside on my doorstep. I have lots of local hills left to climb!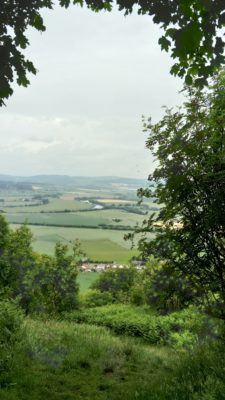 For more from Angela's Editor's Diary, click the tag below.
To read more from the rest of the team, click here.