Settling In At The "Friend", With Eddy And Abbie
---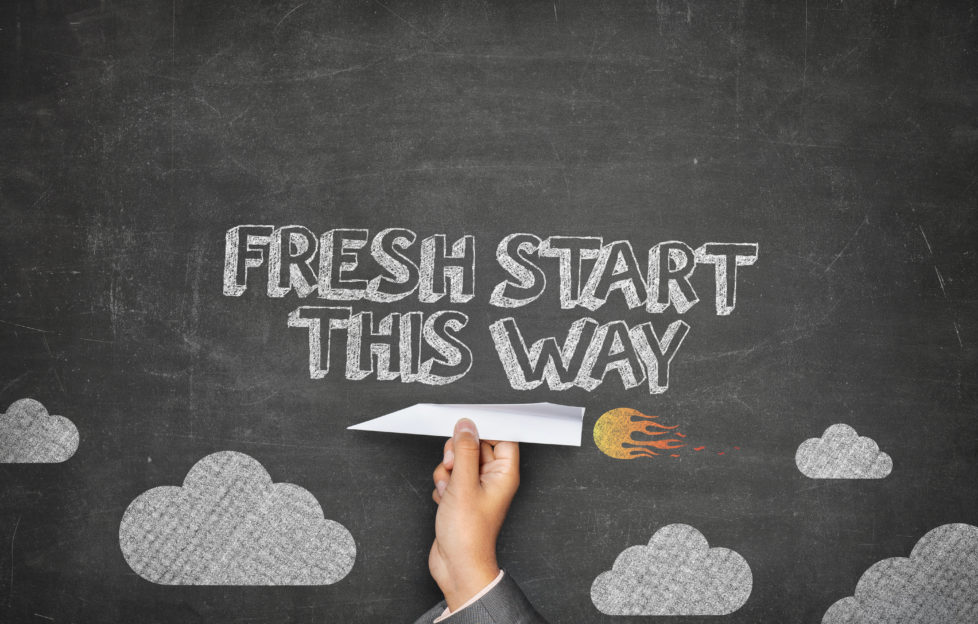 Shutterstock.
We've added a couple of new starts since lockdown started, which must have made settling in a little difficult!
Here, we catch up with Eddy, a subeditor in the Production team, and Abbie, our Poetry Ed in the Fiction team, to find out just how they're getting on.
When did you start with "The People's Friend"?
Eddy
I started in the middle of May, slap-bang in the middle of the lockdown.
Abbie
I started with "The People's Friend" on April 6 — the day after my birthday, and just two weeks into lockdown.
Under normal circumstances, I would have packed up my things on Children's Magazines on the Friday and moved over to "The People's Friend" office on Monday.
Angela and Lucy would have led me around all the desks to introduce myself to the whole team, and I'd have spent a few minutes adjusting my new seat and getting used to a different laptop.
But none of that was possible!
To create an illusion of the change, I decided to move my desk from the living room to the spare bedroom!
What challenges have you faced working with the team remotely? What do you think have been the benefits?
Eddy
I think the biggest challenge has been not being able to get to know colleagues outside of work, and trying to find my "place" within the team while sitting alone in the house.
It's a challenge for everyone, of course, working and communicating remotely for such an extended period, but when you haven't even been in the office or met most of the team . . . well, it's very strange, and a bit lonely at times.
Benefits? I'm able to fit more exercise into my days with the time saved on commuting. And being able to roll out of bed a little later is pretty nice, too.
Abbie
Technology has been a challenge, but I've found that it always is no matter the situation!
I think working with the team remotely has shown me how supportive the team really is.
It takes extra effort to train someone up using only messages, emails and video calls, but everyone is always willing to spare the extra time to help me out anyway.
Another benefit is being able to work in my pyjamas if I want to . . .
How have your teams (or the wider team) helped make you feel at home?
Eddy
Despite the challenges, everyone's been incredibly friendly and welcoming, whether it's bringing me up to speed with the workflow or just reaching out to say hi. It's a great team here.
Abbie
On the Fiction team, we schedule a video chat every Friday, and we're not allowed to talk about work.
It's really helped me get to know everyone and it's a nice way to end the week!
I've also received so much support from everybody, including our contributors. It would be difficult to feel like I'm not at home.
What has been the highlight of your time with the "Friend" so far?
Eddy
Probably reading through some of the features — I keep learning interesting facts about places, people and time periods (and I'm obsessed with learning new things).
Abbie
I'm torn between two!
Being asked to work on the Annie S. Swan book for the Classics Collection was a highlight. I hadn't been on the team long, so I was surprised when I was entrusted with an important job to do.
I'm really proud to have been so involved.
I've also been very busy lately putting together all the poetry for "The Fireside Book", "The Friendship Book" and the Annual for 2022.
We have so many amazing poets writing for us, and there have been so many new poets getting in touch, too.
Now that my part is mostly done, I can't wait to see them all in print!
What are you most looking forward to about our eventual return to the office?
Eddy
Just getting back to normality. Getting to know the team, having real conversations with different people, seeing more than the same four walls . . . I've forgotten what it's like.
Abbie
I'm looking forward to mundane things, like chatting over our screens about anything that comes to mind.
It sounds so basic, but I think these are the things we take for granted and miss the most when it's gone.
For more from the "Friend" team, click here to read our blog.
Or you can follow us on Twitter for some day-to-day madness.