Featuring . . . A Look At Island Life
---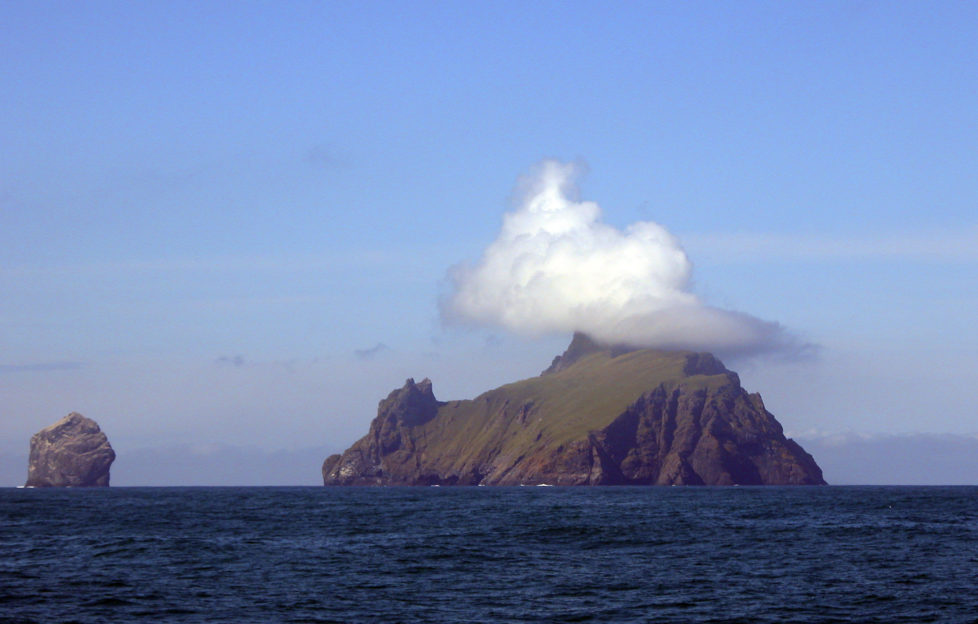 Approaching Boreray. Photograph by Polly Pullar.
When we talk about the idea of a remote island, palm-fringed white beaches spring to mind — tropical paradises like the Seychelles and the Maldives.
But in this week's issue, Polly Pullar is talking about a very different archipelago: St Kilda.
These tiny islands (including Boreray, above) lie 40 miles off the coast of the Outer Hebrides, remote rocks in the North Atlantic.
Walloped by the angry north seas, and home to enormous numbers of sea birds, life on these islands must have been hard.
The main island was evacuated in 1930. Once the quality of "mainland" life started to improve dramatically, the temptation to move away proved too strong to resist.
Happy as I'd be to spend time on any tropical island, it's these really remote communities that I find most interesting.
Take these, for example:
Tristan de Cunha
This tiny group of islands lie over 1500 miles from the nearest mainland of South Africa.
Only the main island is inhabited, with around 250 residents. It was once a useful stopping-off point for trading ships heading round the cape for Asia, though the building of the Suez Canal cut off that passing trade.
The island has the British postcode TDCU 1ZZ, and its capital is called the Edinburgh of the Seven Seas!
Bishop Rock
Bishop Rock isn't really an island. But it was home for the lighthouse keepers who manned this remote spot off the western edge of the Scilly Isles.
This affords it a Guinness World Record as the smallest inhabited island.
It was built at a cost of just under £35,000 at the time — equivalent to over £3 million today.
It had ten floors, but it wasn't until you got to floor six that the living quarters began.
No wonder, as the force of the waves hitting it was enough for it to shake!
Deception Island
Part of the South Shetland Islands, Deception has a massive natural harbour.
It's also an active volcano, which caught a couple of scientific expeditions off guard when it erupted in 1967 and 1969.
Cruise ships began stopping off there in the late 1960s, and thousands of tourists have since visited.
The island has housed scientific communities for years. Like many islands in the area, it has a history as a whaling station.
There are a few volcanic outlets on the island, and near those areas the air temperature can reach up to 40 deg. C., and the water up to 70 deg. C.
Well, St Kilda might not be quite as wild as some of these locations . . .
And they're just the tip of the iceberg when it comes to remote islands!
You can catch Polly's fascinating feature about life on St Kilda in this week's issue.
For more from Alex, read his blog here.