How To Learn New Skills Online
---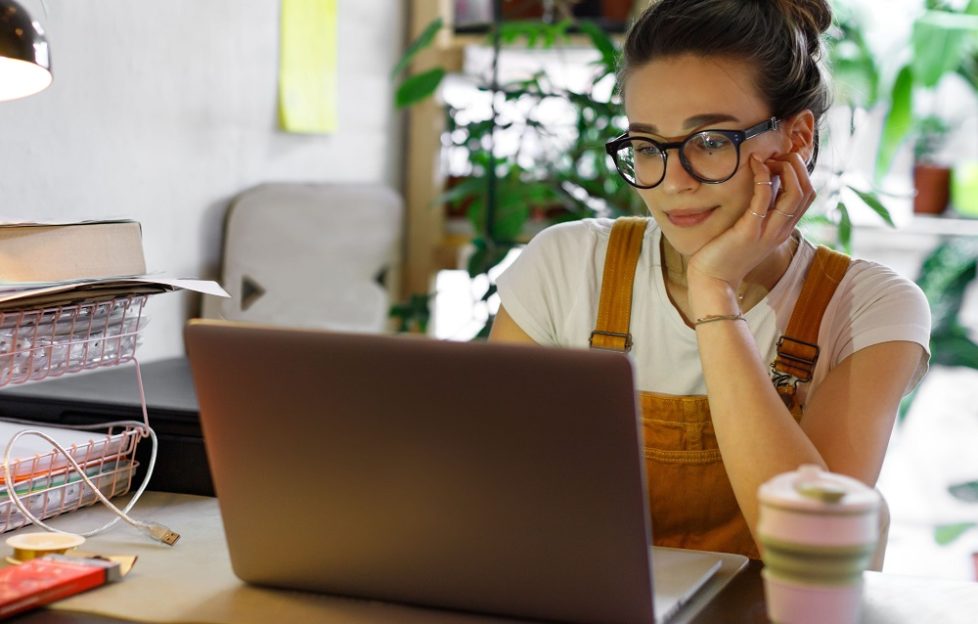 Shutterstock.
Many of us have had lots of spare time on our hands recently.
With gyms, cinemas, libraries, restaurants and other venues closed, we've been looking for alternative ways to keep ourselves busy.
Some turned to crafts (I've been loving production team Kirsty's craft posts), some have been getting out and about more, and some have been getting busy in the kitchen.
One way I have been filling my time while we have been restricted in where we can go and what we can do is by taking an online course on Google Digital Garage.
My Experience
Google Digital Garage is just one place which provides free courses to help you learn new skills online.
I am currently working my way through a Digital Marketing course, which is just one of the courses available on Google Digital Garage. The courses vary from Digital Marketing to Data and Tech to Career Development.
Google Digital Garage allows you to select courses which take between one hour to 20+ hours, from beginner level to advanced.
They are all split up into succinct modules (the modules I am currently doing vary between 20-40 minutes), with tutorial videos talking you through content, and a quiz at the end of each section.
This makes it incredibly easy to slot chunks of learning into your daily routine.
YouTube
Google Digital Garage is not the only place you can learn new skills online.
Another great place to pick up new skills for free is YouTube.
YouTube has lots of videos for developing skills such as picking up a new language, learning a new instrument, learning how to bake or taking a yoga class.
Simply search what you would like to learn in YouTube's search bar and browse through the wealth of videos available.
SkillShare
Another great website which allows you to learn new skills is skillshare.com.
This website has courses in areas such as animation, design, illustration, photography and film, business and writing.
Some of these courses are free, some require a paid membership.
However you can try out some of the courses behind a paywall with a free trial.
LinkedIn Learning
LinkedIn Learning is another great place to take online courses in anything from business to creative areas to technology.
This website does require a paid membership, however this membership gives you access to hundreds of varied, quality resources.
Why not pick up a new skill today? We'd love to hear all about it — stay in touch with us on Facebook and Twitter.
To hear more about what the "Friend" team have been up to, check out our Team Blog.