VJ Day: The Indian Army's Victoria Cross Heroes
---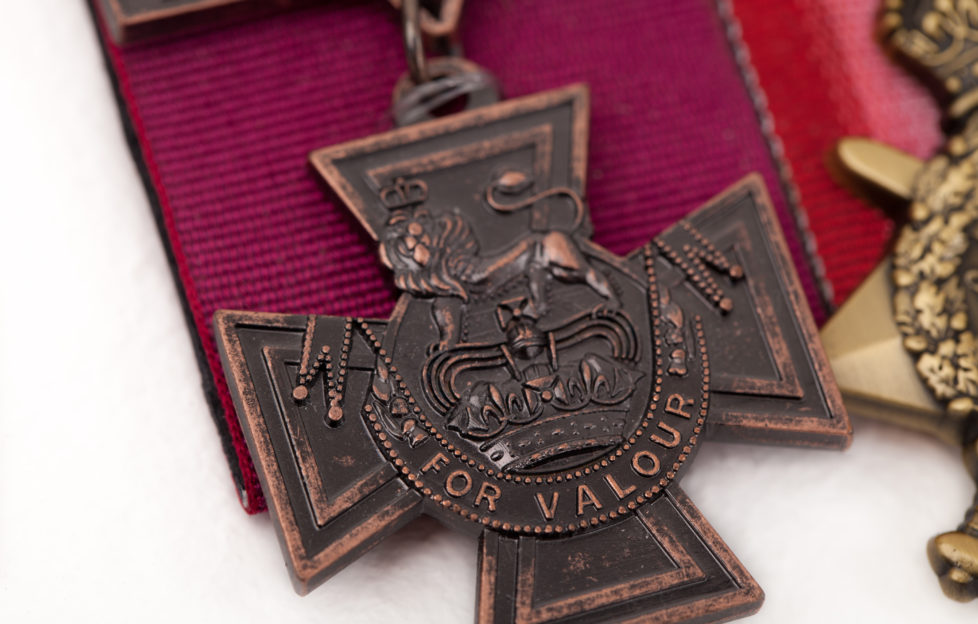 Shutterstock.
On August 15, we mark Victory Over Japan Day — or VJ Day, as it is also known.
August 15, 1945, was the day the armed forces of Japan surrendered, putting an end to the Second World War.
The date is actually a little different depending on where you live. The US marks it on September 2, when the official surrender was given aboard the USS Missouri in Tokyo Bay.
This VJ Day, we're taking a look at some of the people who fought in the Far East. It sometimes feels as though these men don't receive as much recognition as those fighting in Europe and Africa.
That being said, Britain awarded nearly 50 Victoria Crosses to soldiers and sailors fighting in the latter theatre.
Here, we're going to take a look at some of the men from the Indian Army whose actions thoroughly deserved the UK's highest award for valour in the face of the enemy.
Note: all text below is taken directly from Victoria Cross citations.
---
Abdul Hafiz (1915-1944)
April 6, 1944. When ordered to lead his platoon and attack a prominent enemy position, the only approach was across a bare slope and then up a steep cliff, both swept by fire.
Leading the way, he killed several Japanese, pressing on regardless of the intense fire which finally cut him down. By his action he routed a vastly superior numerical force and captured a most important position.
Fazal Din (1921-1945)
March 2, 1945. During an attack, his section was held up by fire from enemy bunkers.
He personally attacked the first and silenced it, then led his men against the other. Suddenly six Japanese wielding swords rushed out, and he was run through the chest by one of them.
As the sword was withdrawn, he wrested it from its owner and killed him and another with it. Waving the sword aloft, he continued to encourage his men before he staggered back to make his report.
He collapsed and died from his wound shortly afterwards.
Ram Sarup Singh (1919-1944)
October 25, 1944. Leading one of two platoons during an attack against a strong Japanese position, he not only gained his objective but routed the enemy despite being wounded in both legs.
He later led a charge to thwart a fierce counter-attack, killing four of the enemy himself and was again wounded in the leg.
Refusing medical aid, he led yet another attack and killed two more of the enemy until he fell mortally wounded.
Bahandari Ram (1919-2002)
November 22, 1944. Although wounded, he crawled up to a Japanese machine gun post in full view of the enemy when his platoon had been pinned down.
He got to within five yards of his objective, despite being wounded again, then threw a grenade into the position killing three crew.
His actions inspired his platoon to rush and capture the position, after which he allowed his wounds to be dressed.
Gian Singh (1920-1996)
March 2, 1945. When in charge of the leading section of his platoon, in a strong Japanese position on the road between Kamye and Myingyan, he rushed forward alone firing his Tommy-gun at enemy foxholes.
He then began hurling grenades, despite an arm wound, before locating a hidden anti-tank gun which he attacked, killing the entire crew.
Leading his men again, he cleared all enemy positions in his sector.
Karamjeet Singh Judge (1923-1945)
March 18, 1945. Commanding a company ordered to capture a heavily defended cotton mill at Myingyan, his numerous acts of gallantry dominated the battlefield.
After eliminating ten enemy bunkers, he directed one tank to within twenty yards of another, requesting the tank to cease fire while he entered the bunker where he was killed.
---
The above are just some of the records on Victoria Cross holders you can access thanks to the archives held by our colleagues at Findmypast.
Click here to visit their website for more information.
On September 2, when the US officially marks VJ Day, we'll publish some more Victoria Cross medal citations from the brave soldiers of the Indian Army.
To take a look through some of the content in "The People's Friend" archive, click here.