Return To The McManus Galleries
---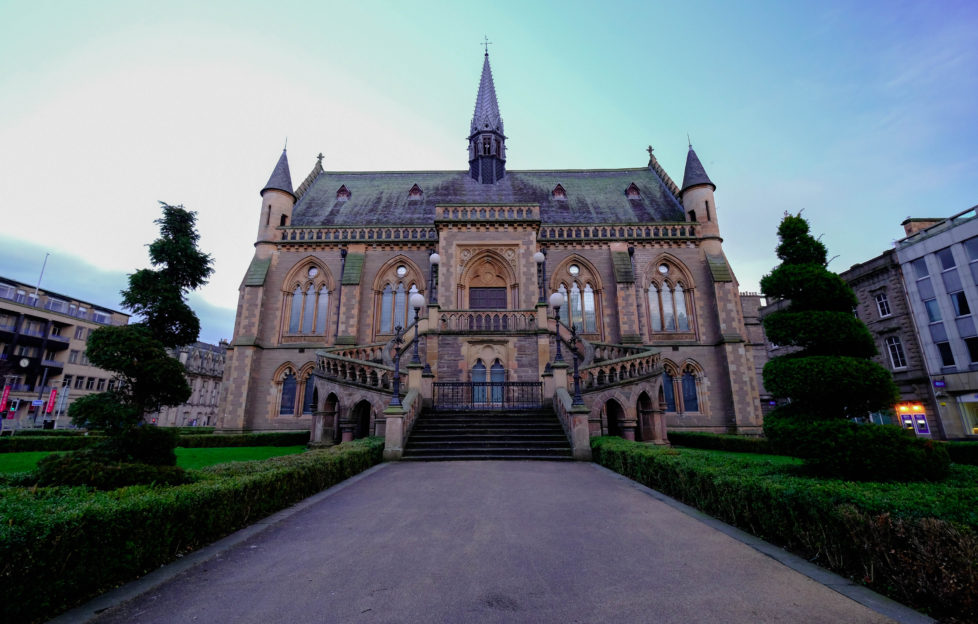 Shutterstock.
Our office in Dundee sits across from this fantastic building, The McManus Galleries.
Right in the heart of Dundee, the McManus houses artwork, artefacts, natural history exhibits and exhibitions all on our doorstep.
And lots of DC Thomson staff pop over in their lunch hour just for a wander around.
The A-listed Gothic revival building was originally commissioned as a memorial to Prince Albert.
The British Association For The Advancement Of Science intended it to contain room for lectures, a museum, a picture gallery and a reference library for students.
It reopened a couple of weeks ago, and to kick things off they have the brilliant Joseph McKenzie exhibition, A Love Letter to Dundee: Joseph McKenzie Photographs 1964-1987.
An ever-changing city
Joseph McKenzie was known as the father of modern Scottish photography.
He was a lecturer at Duncan Of Jordanstone College Of Art And Design in Dundee. In that time, he documented the city's transformation.
His black and white photos include plenty of the city's inhabitants, and showcase the huge amount of rebuilding that went on the city between 1964-1987.
Like McKenzie, I wasn't born in Dundee. But over 30 years ago I made it my home and I love the place, too.
The city has evolved so much over the years that it's hard to remember how it used to look! The riverside is unrecognisable from when I first arrived all those years ago — and not just because of the V&A!
Mask on I entered the McManus for the first time in over five months and within moments it was like I'd never been away.
The exhibition itself was wonderful.
It felt so good to be back!
For more information on the McManus Galleries, click here to visit their website.
For more from the team, read our blog here.