Feel-Good Special: This Year We're Loving
---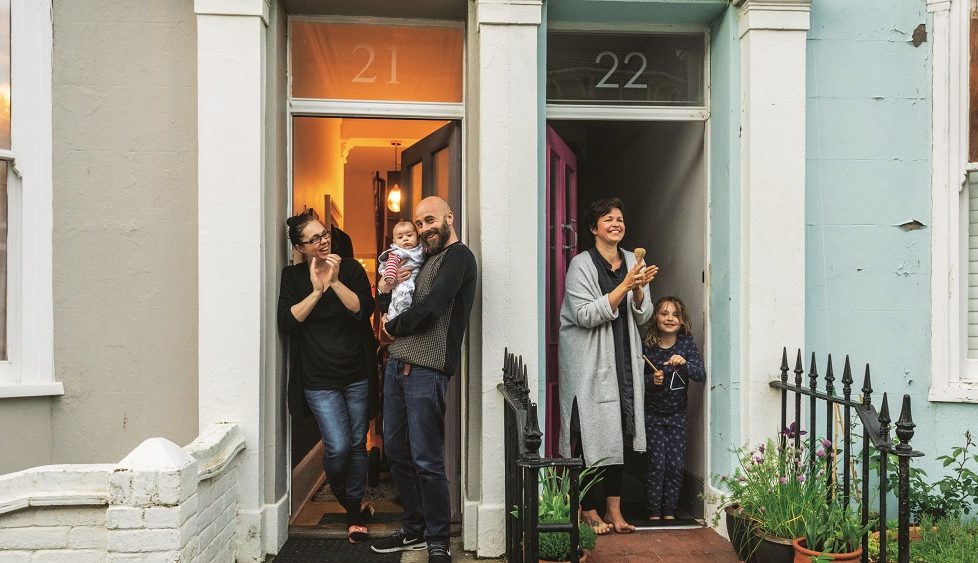 Shutterstock.
Our Feel-Good Special 2020 is now on sale!
Even though we're working from home just now here at the "Friend", we all worked closely together to hunt down the best feel-good stories of 2020 for our brand new book, to bring you some much needed cheer in these trying times.
This Year We're Loving
One section I worked on for the Feel-Good Special was "This Year We're Loving".
This was just like "This Week We're Loving" in the weekly magazine, but much, much bigger!
This was great fun to work on, as I got to take a look at all of the great things to come out of 2020's lockdown.
And there were so many stories of acts of kindness and charity; of people working together and looking out for each other; and so much more.
Finding stories
Many of these stories, like Captain Tom's walks (pictured above) and "Clap For Carers", were international news.
However I also dug deeper to find some stories that were reported on a little less.
This included looking through local newspapers from various regions across the UK, perusing the latest released from places like the Office For National Statistics, and looking at the work of various charities from around the country.
Doing this research made me realise how much good has come out of 2020.
In fact, there were so many great stories, we couldn't even fit them all in the Special!
In the end, we chose the stories we knew you'd love, about people helping each other through a stressful time. And they certainly all provide a hearty pick-me-up.
What else?
Some of my favourite stories which we couldn't quite fit in the Special were about communities coming together.
While our social bubbles were reduced during lockdown, people looked to those around them for a sense of camaraderie.
In May, Amnesty International reported that one in five UK adults had spoken to a neighbour for the first time during lockdown, while one in 10 adults said they helped a stranger in this time.
And there were so many heart-warming stories about communities coming together in solidarity during lockdown.
One of my favourites was the neighbourhood in Liverpool who got together to tidy up a neglected alleyway behind their houses, turning it into a shared community space.
---
And there's plenty more where that came from!
To read up on the heart-warming stories of 2020 that made it into our Feel-Good Special, order yours now!