"If You Can Breathe, You Can Do Yoga"
---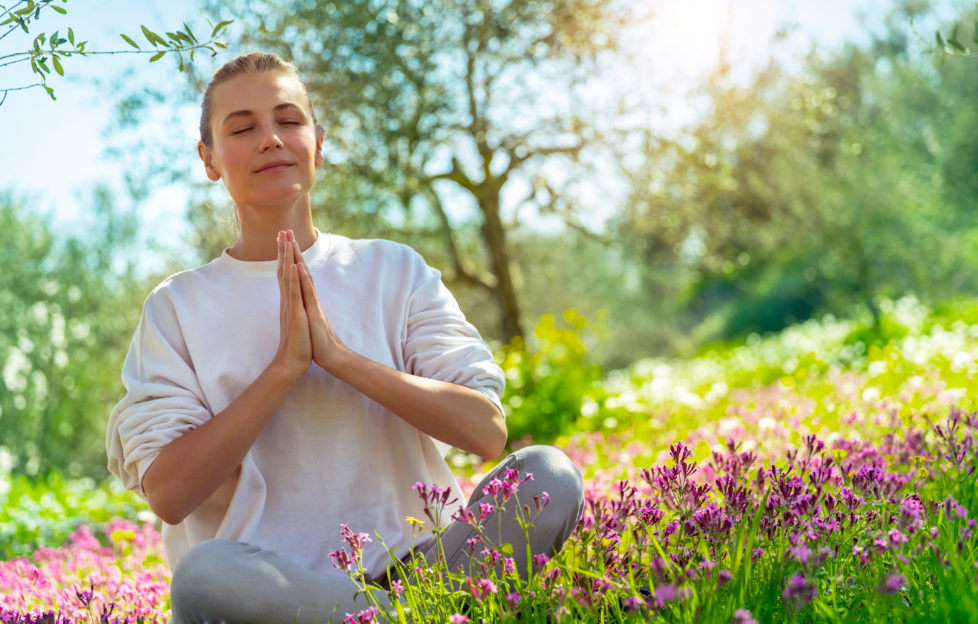 Shutterstock.
Have you managed to pick up a copy of "The People's Friend" Feel-good Special 2020″ yet? It's packed with lots of great advice, from what to eat to keep you in tip-top condition through to the relaxing benefits of yoga.
Expert Ali Henderson provides step-by-step instructions, making it ideal for beginners, too.
Her belief is that "if you can breathe, you can do yoga".
I caught up with Ali to find out a bit more about why she took up yoga, and how it quickly became part of her daily life.
How long have you been enjoying yoga for and how has it helped you over the years?
I've been enjoying yoga for 41 years, since I was 17!
My yoga practice started with desperation — never a great state! I suffered from terrible anxiety attacks after my mother died when I was 13. In 1970s Britain, we didn't discuss mental health, and any admission of panic wasn't encouraged.
My father told me to pull myself together and the doctor never as much as offered a self-help strategy. I could go a few months feeling calmer, then the whole thing would raise its ugly head again.
I feared I'd never get better.
One day, I picked up a basic paperback about yoga in a bookstore and found it really interesting. So I started to incorporate a brief series of movements into my morning routine.
I found it strangely soothing. How could something so simple calm me when dealing with something so complex? My rational mind couldn't talk myself out of my anxiety, but these basic movements combined with breathing made me feel so much more able to cope.
I became quite an expert after that, taking books out of the library and developing into the meditative practice that follows the poses.
I try to do a little yoga every morning, even for 10 minutes, and always end my day with a few poses and five minutes of meditation.
Yoga is like magic — even if you do it with solely physical fitness in mind, it will bring mental benefits. Any time I'm under stress, I aim to up my own private practice and that sorts me out.
When I'm at my most busy and it seems like I don't have time for yoga, that's when I know I need it most!
What made you decide to teach it and what did this involve?
When the gym my daughter worked at was looking for an instructor, they suggested I took a teacher training course and encouraged me as I learned. I became a Level 3 NCFE Yoga Teacher and loved teaching classes part-time.
As my classes expanded, I found I had less time for my day job, so quit the corporate world to teach full-time in 2017. I have never looked back, and feel absolutely privileged to have made a career out of the thing I love the most.
What would you say to anyone who has never tried it before?
Don't worry about not being flexible — yoga makes you bendy! Sometimes the simplest poses are the most effective, and you really don't need to get into complex positions to feel the benefit. Yoga will make you feel marvellous!
In a nutshell can you sum up what readers might expect from your pages in the Special?
Following the sequence I've created will improve flexibility, help maintain bone density, aid posture and put you in a really good mood!
Take a look below at the session Ali recently led for us over on our Facebook page:
---
For more lifestyle hints, tips and tricks from "The People's Friend", click here.
Click here to order your copy of "The People's Friend" Feel-good Special 2020.