It's Christmas At The DC Thomson Shop!
---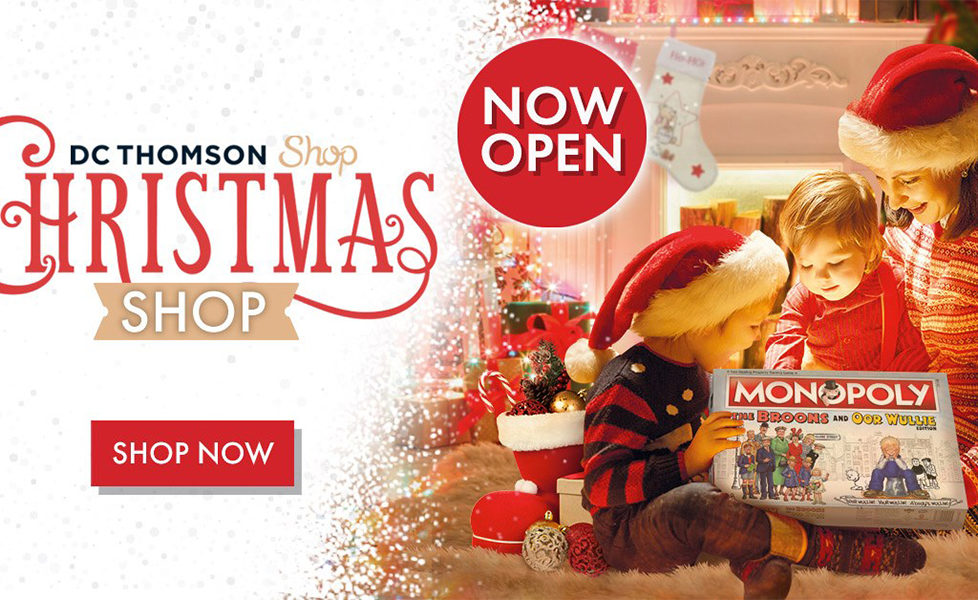 Image courtesy of DC Thomson Ltd.
It's (nearly) that time of year . . . and if you're starting to think about Christmas shopping, then look no further!
Our colleagues at the DC Thomson Shop have gifts to suit everyone in the family. Or maybe even just to treat yourself with . . .
Below are a few of our favourites.
Festive food
Browse through the Shop's great big festive food section, and you'll come across this gem: a luxury overseas hamper you can send to friends or loved ones in Australia and New Zealand.
It's packed full of tasty treats, and guaranteed to go down well over the Christmas season!
Homeware
If you know someone looking to add that little touch of Christmas to their home, the Shop's homewares section is the place to go.
It has everything from tea towels, oven gloves and aprons to the sweet mug and spoon above.
Perfect for that first festive cup of tea this December!
Click here to buy yours today.
Christmas clothing
Wrapping up warm is almost as big a part of the festive experience as decorating the house or giving presents.
And who doesn't love a good jumper . . . 
You'll find plenty in the Shop's clothing section.
If you're keen to buy this one in particular, click here.
Scottish gifts
If you're like us, you love nothing more than to give friends and relatives a little taste of Scotland at Christmas.
That's where the Shop's Scottish gifts section comes in handy.
We may be biased, since it includes "The People's Friend" Classis Collection Pack, but this set looks like a winner!
Click here to order it now.
---
Click here to visit the DC Thomson Christmas Shop.
For more information on gifting a subscription to "The People's Friend", click here.