Breast Cancer Awareness Month: Check For Changes
---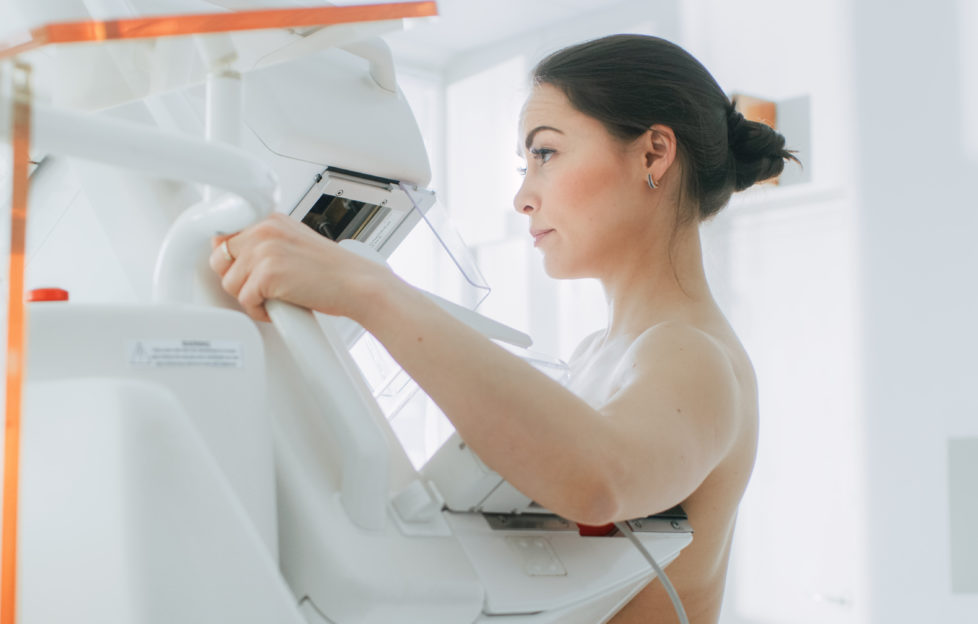 Shutterstock.
October is Breast Cancer Awareness Month.
Here, we speak to the experts about why it's crucial to check for any unusual changes, and the dangers of missed mammograms.
Manveet Basra, Head of Public Health and Wellbeing at Breast Cancer Now, said:
"Breast Cancer Now has estimated that nearly one million women missed their mammograms due to breast screening programmes being paused in March 2020 in a bid to reduce the risk of COVID-19 spreading and to free up emergency resource for the NHS.
Screening has now restarted
"Breast screening has now restarted and if women were due to attend at any point since March, they should receive another invitation.
"However, the significant backlog of women waiting for screening, combined with a reduced availability of appointments due to social distancing measures in place to prevent COVID-19 spreading, means that it may take some time for women to be invited.
"Anyone wishing to ask questions about their appointment can call their local Breast Screening Unit.
"It's so important that women check their breasts regularly, including in between mammograms, and know that they can and should get in touch with their GP if they notice any new or unusual changes – and it's crucial to continue doing this during the coronavirus outbreak. The sooner breast cancer is diagnosed, the more likely treatment is to be successful.
TLC: touch, look, check
"Checking your breasts only takes a few minutes. It could be when you get dressed, when you're showering or putting on moisturiser. Just remember to check the whole breast and the surrounding area, including the upper chest and armpits.
"There's no special way, it's as simple as TLC; Touch, Look, Check. While most breast changes won't be cancer, it's important to contact your GP as soon as possible if you find anything different or new.
"If you're worried about a possible symptom of breast cancer, please don't wait to report it. Anyone concerned can also call our free Helpline on 0808 800 6000 – if you need someone to talk to, our expert nurses are just at the end of the phone."
What to look for:
A lump or swelling in the breast, upper chest or armpit.

A change to the skin, such as puckering or dimpling.

A change in the colour – does it look red or inflamed?

A nipple change, has it become inverted, have a rash, crusting or discharge, for instance?

Changes in size or shape of the breast

Pain in your breast or armpit that's there all or almost all the time.
---
For more health advice from "The People's Friend", click here.
Click here to visit the Breast Cancer Now website.