My Top 5 Sean Connery Movies
---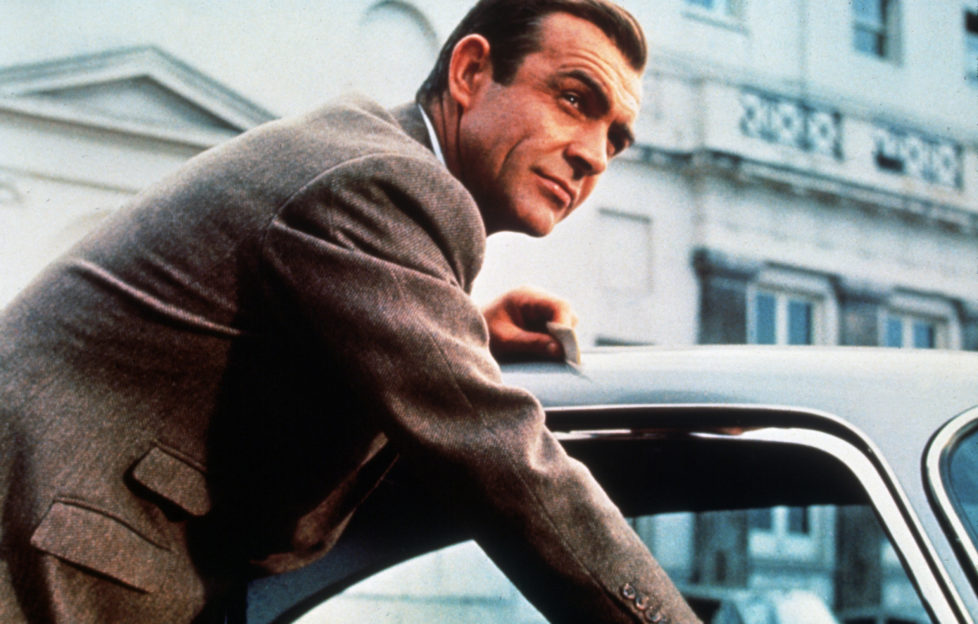 Shutterstock.
There was some sad news this weekend, with the loss of acting legend Sir Sean Connery.
I thought this would be a good opportunity to share my favourite movies from his half century in cinema.
Although he's widely considered to be the best James Bond, somewhat controversially none of his six outings as the British super spy feature on this list . . .
Take a look at my choices below. And let me know what you think over on our Twitter page!
One caveat: these are in no particular order!
"The Untouchables"
Sir Sean won his only Oscar (for Best Supporting Actor) for his role as Chicago cop Jimmy Malone in this gangster classic. It also marked one of the only times he attempted to alter his distinctive accent (with somewhat mixed results).
The film follows the efforts of federal agent Eliot Ness and his team, as they try to take down famous mob figure Al Capone.
While not quite "The Godfather" or "Goodfellas", it's a great movie for fans of the genre, benefitting from a stellar cast, which included Kevin Costner and Robert De Niro.
"Outland"
This was a little bit of a departure for Sir Sean, who didn't often tackle science fiction in his career. But, like most other things, he did it very well in the end.
The choice makes a little more sense when you discover that "Outland" is frequently referred to as a "space western", and many of its themes are similar to that of classics like "High Noon".
Sir Sean plays Federal Marshal William O'Niel, who is stationed at a titanium mining facility on Jupiter's moon, Io, where he fights against corruption at the highest level.
"The Rock"
The iconic star enjoyed a slightly unlikely rebrand as an action hero in the late 1990s (despite being in his sixties at the time), and the best of his output from this phase of his career is undoubtedly "The Rock".
Sir Sean Connery plays John Mason, a retired SAS soldier tasked with helping resolve a hostage situation at Alcatraz Prison — a facility he previously escaped from in the 1960s.
Reportedly Sir Sean brought famous British sitcom writers Dick Clement and Ian La Frenais onboard to rewrite some of his character's dialogue, and it shows. His natural charm and wit shine through, and are incredibly important to the success of the film.
"The Man Who Would Be King"
A fantastic adventure movie based on a story by Rudyard Kipling, "The Man Who Would Be King" co-stars another British film great in Sir Michael Caine (and Caine's future wife, Shakira).
Some of the language in it probably wouldn't make it past the censors these days, but this tale of two buccaneering British Army soldiers in 19th century Afghanistan is a very entertaining study in camaraderie and the dangers of hubris.
"Indiana Jones And The Last Crusade"
Absolutely his best comedic performance (and the last good Indiana Jones film).
Sir Sean plays the titular hero's father, despite the fact there was only a 12 year age difference between him and "son" Harrison Ford. It gives us a picture into how Jones became the swashbuckler we all loved — and where he got some of his skills with the ladies!
The two form a very entertaining double act, as the adventurer tries to beat the Nazis to the Holy Grail.
---
 Take a look at the BBC's tribute to Sir Sean Connery here.
For more from the "Friend" team, click here to read our blog.