Willie's View: In Glen Tarken
---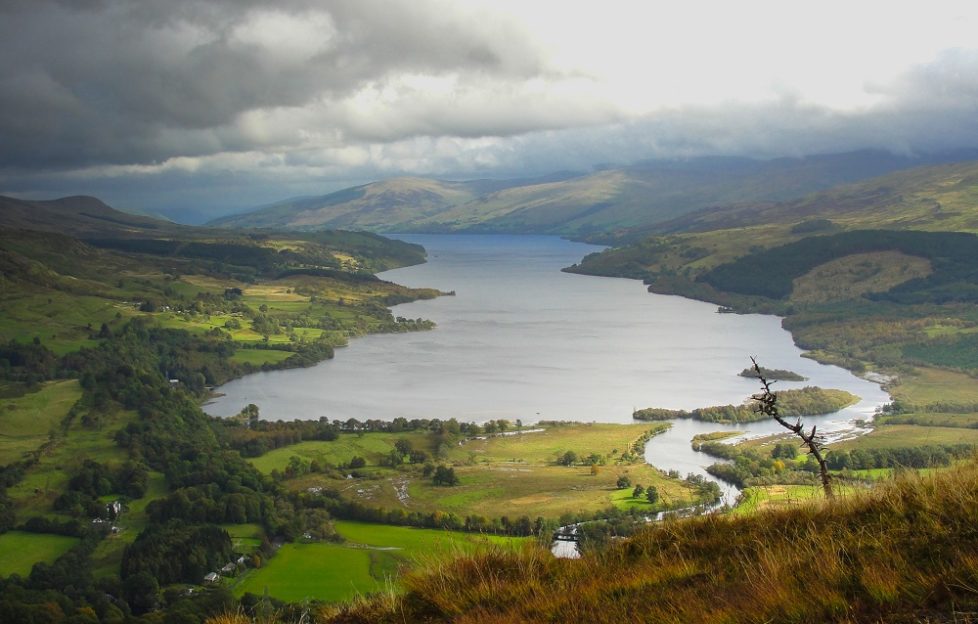 Shutterstock.
In this week's Willie's View, our travel writer finds himself between two lochs . . .
---
From the shores of Loch Earn north to the shores of Loch Tay extends a vast area of roadless country.
The steep wooded hillside above St Fillans hides well the open hills and glens beyond. That's where I was heading this morning, having left my car at the loch side under the watchful eye of nearly a hundred hungry ducks.
I'd set my sight on a walk in Glen Tarken.
The two metre rule
The initial climb through the woods is steep, but brings with it a great reward at the top, where we win one of the finest views over Loch Earn and beyond to the peak of Ben Vorlich.
Up here we can forget the two metre distance rule. The nearest other person is likely to be over two miles away!
Glen Tarken may appear empty, but it's not without its stories to tell. On the climb we pass St Fillans Hydro Power Station. It's largely underground, and almost hidden. Higher up, we'll pass one of its intakes beside the Glentarken Burn.
Until a few centuries ago, locals knew the village of St Fillans as Port of Lochearn. It changed its name in honour of the local 6th century saint, after many of the residents of the now abandoned higher village of Morell were relocated there.
A deadly mission
On Auld Year's Night 1612 we might have witnessed a strange sight in Glen Tarken as the MacNabs carried a boat more than eleven miles from Loch Tay to Loch Earn.
They were on a deadly mission of revenge against the MacNeishes, safely tucked up on their island off St Fillans. As no-one but the MacNeishes were permitted to have a boat on Loch Earn, they must have felt pretty safe and secure; little expecting a surprise attack.
It's said the boat and severed head depicted on the MacNab clan crest stems from this very occasion.

---
For more from our Willie's View series, click the tag below.
For more travel inspiration from "The People's Friend", click here.