Which Book Does The Fiction Team Recommend?
---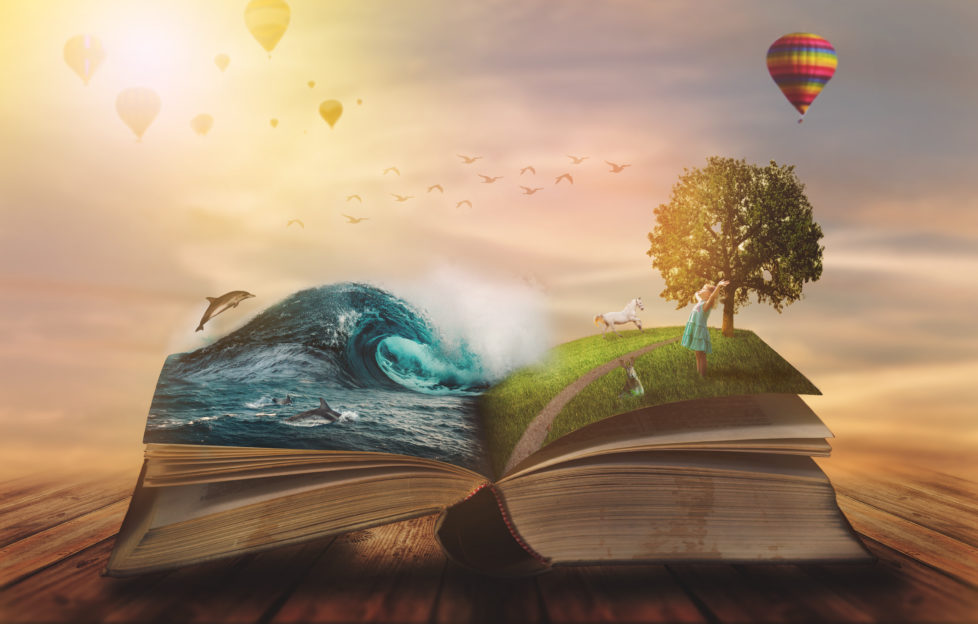 Shutterstock.
Well, this was tricky! Ask the Fiction Team which book they've loved this year and you could almost have a TV series!
There were one or two crossovers, but we've managed to keep it brief, ahem . . .
Alan kicks us off . . .
"Adventures In The Screen Trade: A Personal View Of Hollywood" by William Goldman.
I love movies. And the late, great Oscar-winning screenwriter William Goldman memoir is a humours, informative insight in the movie world. It's over 30 years old, but Goldman's anecdotes can be enjoyed by writers, readers and film fans alike.
"If You Want To Write: Releasing Your Creative Spirit" by Brenda Ueland.
This little book is about creativity, imagination and writing. First published in 1938, I found it to be a fountain of inspiration. I'd encourage all writers, new and experienced, to read it at least once.
Next up is Manon . . .
The first one is "The Disappearance of Stephanie Mailer" by Joël Dicker.
In 1994 in the city of Orphea, the mayor and his wife, as well as a bystander, are murdered. 20 years later, a journalist claims that the police arrested the wrong killer.
Shortly after, she disappears… I got caught up in this novel, thanks to the dual timeline and the multiple characters keeping it interesting. Even if it is quite long, it's an easy read if you're in a mood for mystery.
"Tiny Habits" by BJ Fogg. I like trying to understand behaviour and patterns when it comes to the way we live.
This book focuses on habits and helps answer the (very recurring on my side) question: "why can't I keep up all my new year resolution?"
It also explains an easy way to get on board with any habits and makes it sound very doable. That ticked the box for me!
Abbie tells us hers . . .
"The Five: The Untold Stories of the Women Killed by Jack the Ripper" by Hallie Rubenhold
This was the first book I read this year and the one that has stuck with me the most.
We hear so much about Jack the Ripper, but how much do we really know about his victims? It turns out that there are a lot of misconceptions about those women.
This book reveals the way contemporary Victorian beliefs and prejudice shaped the way they've been remembered. Rather than focusing on their endings, this book explores their varied and interesting lives through extensive research and respects them for who they were.
"Stoner" by John Williams
This was one of our book club picks this year and I loved it.
It's the story of William Stoner, a man destined to be a farmer until he enrols at University and his fascination of English changes the course of his life.
This is a quiet book, and some thought it was quite miserable, but I found it mesmerising! It was perfectly written. It proves that writing doesn't need to be showy to be good!
"Girl, Woman, Other" by Bernadine Evaristo
Another book club pick! We had a great year!
The book is split into twelve parts, each telling the story of a different black woman both in the UK and beyond. I loved getting to know the characters – each person felt real and complex.
And Bernadine Evaristo's writing is style is beautiful. I could read it all day! This reminds me to get around to reading her other books…
Fiction Ed Lucy had a clear winner!
My very favourite was Hilary Mantel's "The Mirror And The Light", which I reviewed for this website, and as I said then, is bliss, in book form!
Over 900 pages and you still don't want it to end: I tried to read it slowly to make it last, but you can't wait to read on! You're made to feel as if you're there, you're part of the story.
Maggie O'Farrells' "Hamnet" was also outstanding, breathtakingly good;  like "The Mirror and the Light", based on real people, and so good because the writing is amazing, equalled by empathy for the human condition.
Finally Tracey's top two . . .
The standout book this year for me was Joseph O'Conner's "Shadowplay".
It's a beautiful story told in a wonderful way. It's always a good sign when you're thinking about a book for days after finishing it.
My other top read was "Blood And Sugar" by Laura Shepherd-Robinson. It's a glorious combination of crime and history and it too is beautifully written.
---
We'd love to know what your books of the year have been so far. Pop on to Facebook or Twitter and let us know.
For more on these titles, just search book reviews here on the website!