A November Poem, From 1880
---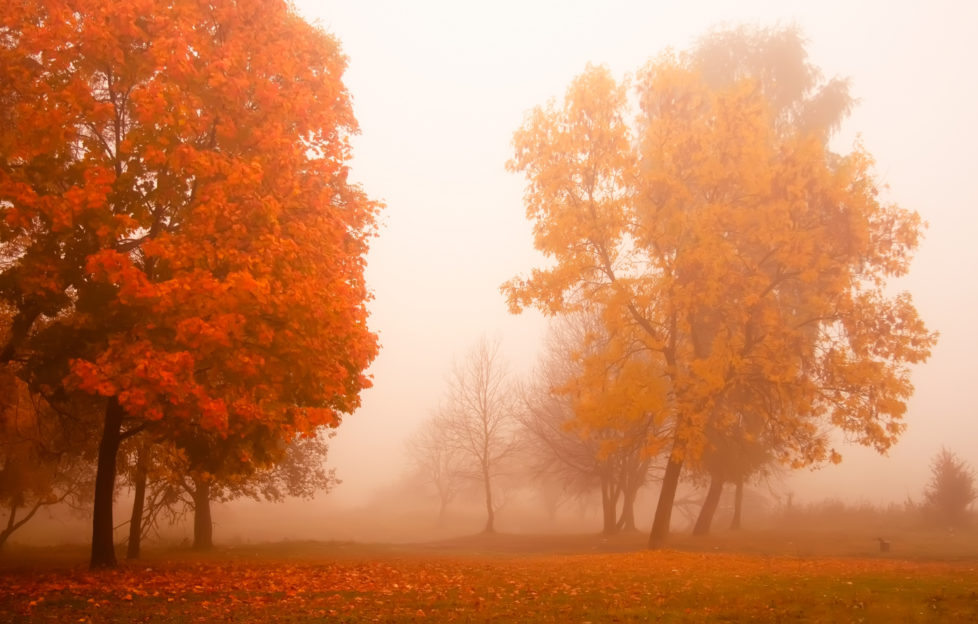 Shutterstock.
Here's a seasonal poem titled "November", from our Wednesday, December 1, 1880 issue.
Back in the day, it was quite common for our contributors to have work published using initials, or under a pseudonym. Therefore we shouldn't assume that this poet's name was actually Leonidas.
The poem seems to capture the month so well — not only the way it looks and sounds. Above all, it captures the way November feels. Don't you agree?
In addition, there seems to be something a little sinister at play here. The notion of winter as a time of darkness — maybe even death, in contrast to summer's place as a time of brightness and life.
Have a read through and see what you think. And afterwards, why not let us know your thoughts on Facebook or Twitter?
---
November
The autumn hills are brown and red,
The autumn plains are yellow:
The sun lays down his blood-bathed head
Upon a cold gray pillow.
The autumn trees are bare and brown,
The red leaves whirl and bustle:
Green Nature lays her mantle down,
Unrobing with a rustle.
A soft wind wanders 'mid the boughs,
And whispers gloom and sadness,
And mourns o'er summer's vanished rose,
And summer's bloom and gladness.
The night has fall'n, the milky moon
Looks o'er the sleeping meadows,
And 'neath the branching trees are thrown
Weird and fantastic shadows.
The night wind's breath is low and chill,
It walks the valley weeping,
And sighing, sweeps along the hill,
While Nature, cold, lies sleeping.
Leonidas.
---
We love our poetry here at "The People's Friend", and we're always on the lookout for more.
So . . . do you have some poems you'd like to submit for publication, but you're not sure what to do?
Firstly, take a look at this article by Poetry Ed Abbie, which has some great hints and tips. For example, always be sure to avoid cliché!
Secondly, take a look at our general Submission Guidelines, to learn all the nuts and bolts for the process!
And finally, click here for some writing inspiration!