Mozzarella And Basil Cheese Toastie
---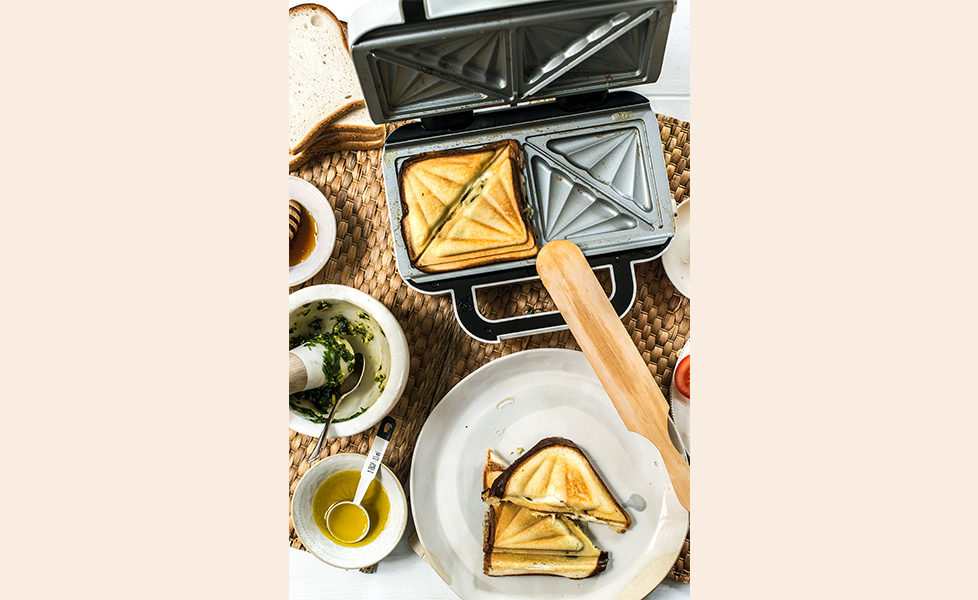 Image courtesy of AO.
Ingredients
Bunch of fresh basil leaves
1 clove garlic, minced
1 tbs olive oil
30 g (1 oz) pine nuts
A knob of butter
8 slices white bread
200 g (7 oz) mozzarella, sliced
1-2 tomatoes (depending on size), sliced
Recipe courtesy of AO.
There's nothing like a good toastie, is there?
It's simple, it's hearty . . . you can eat one for any meal of the day. Well, almost.
We recommend this Mozzarella And Basil Cheese Toastie as a nice lunch option.
You can even accompany it with some St Andrew's Day Lentil And Smoked Bacon Soup. The perfect combination as we get into the wintery weather!
Method:
Finely chop the basil and mash together with the garlic, olive oil and pine nuts.

Butter one side of the bread and put on to the toaster plate buttered side down.

Top with mozzarella slices, tomato slices and basil pesto.

Add the second slice, buttered side facing up.

Toast for around 4 to 5 minutes until golden.
---
Click here for more great recipes from "The People's Friend".
If you can't get to the shops just now for your "Friend", subscribe now by clicking here. It means your magazine will come straight to your door every week — all you have to do is put the kettle on!
You can also take out a digital subscription, meaning your issue will come straight to your computer, tablet or phone! And it's great value for money. Click here for more details.