Ginger And Custard Crumble Cake
---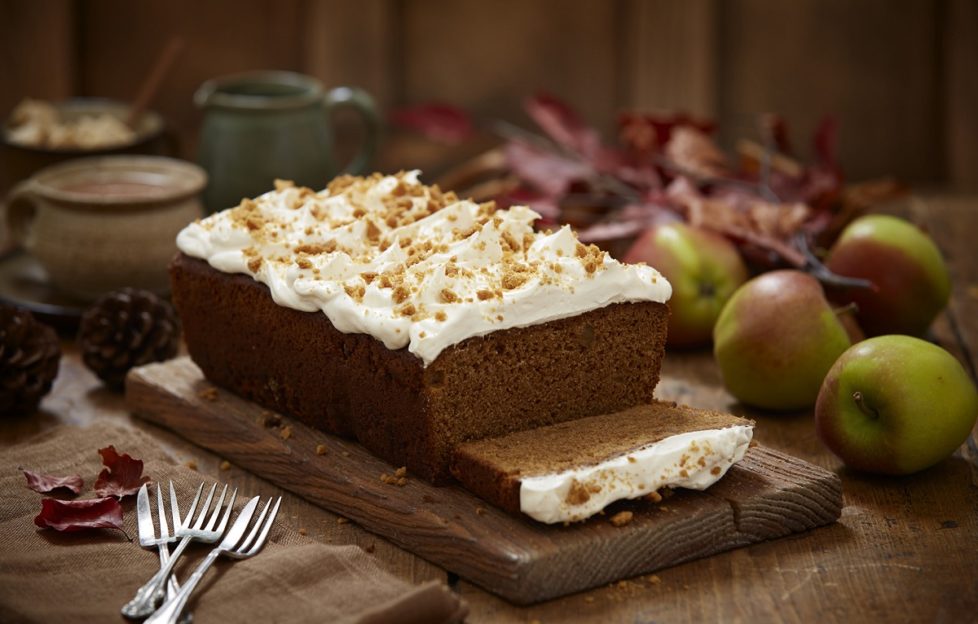 Image courtesy of Belvoir Fruit Farms.
Ingredients
125 g (4½ oz) unsalted butter
125 g (4½ oz) light brown sugar
90 g (3¼ oz) black treacle
80 g (3 oz) maple syrup
50 g (1¾ oz) Belvoir Ginger Cordial
250 g (9 oz) self-raising flour
50 g (1¾ oz) plain flour
1 tsp ground ginger
½ tsp bicarbonate of soda
170 g (6 oz) apple sauce
3 balls of stem ginger, chopped finely
For the icing:
125 ml (4½ fl oz) double cream
1 tbs icing sugar
100 ml (3½ fl oz) fresh custard
2 ginger nut biscuits, crushed roughly
Recipe courtesy of Belvoir Fruit Farms.
Everyone needs a good crumble recipe up their sleeve — and we have a great one for you here.
Our Ginger And Custard Crumble Cake is a little different, but guaranteed to satisfy anyone in the family with a sweet tooth.
Give it a try today.
Method:
Pre-heat oven to 180 deg. C., 350 deg. F., Gas Mark 4. Lightly oil a 900 g (2 lb) loaf tin and line the base with baking parchment.

Put the butter, sugar, treacle, syrup and cordial in a medium saucepan and heat gently, stirring until the butter has melted.

Sift the flours, ginger and bicarbonate of soda together into a large bowl. Add the syrup mixture, apple sauce and stem ginger and mix well. Pour into the cake tin and bake in the pre-heated oven for 50 minutes to 1 hour until a skewer comes out clean.

Leave the cake to cool in the tin.

Whip the cream and icing sugar together until it is holding its shape then add the custard and whisk until thick. Spread it over the top of the cooled cake and scatter with ginger nuts.
---
Click here for more great recipes from "The People's Friend".
If you can't get to the shops just now for your "Friend", subscribe now by clicking here. It means your magazine will come straight to your door every week — all you have to do is put the kettle on!
You can also take out a digital subscription, meaning your issue will come straight to your computer, tablet or phone! And it's great value for money. Click here for more details.