Letters To Santa Throughout The Ages
---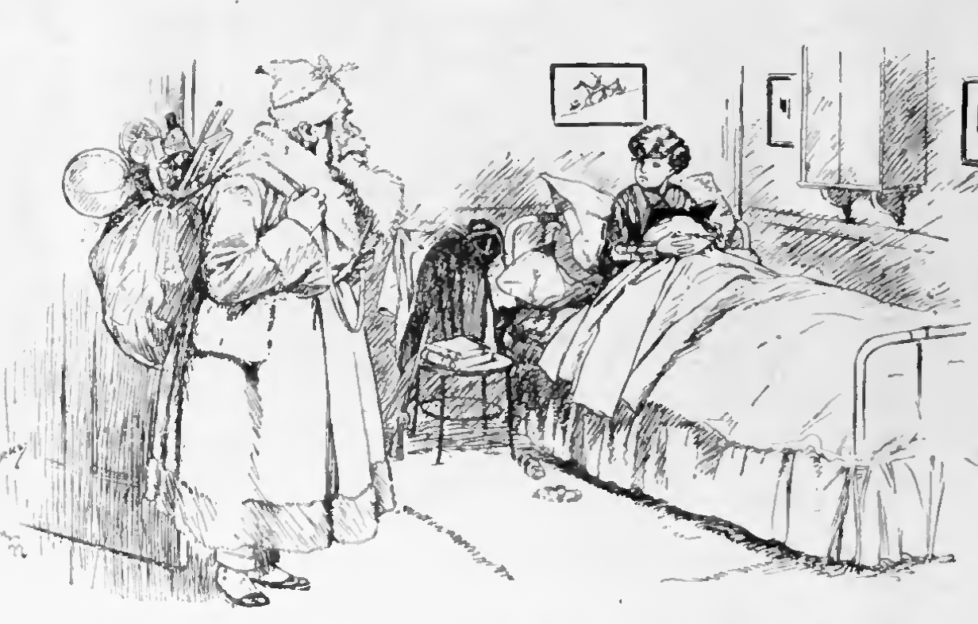 Photograph courtesy of Findmypast.
A visit from Santa Claus is perhaps the most exciting part of any child's Christmas.
And British children have been hanging up their stockings in eager anticipation since the early 1860s.
While examining festive issues of historical British newspapers, researchers at the leading UK family history website, Findmypast, have discovered that "letters to Father Christmas" were frequently published in their original wording by local papers during the holiday season.
While the tradition has remained largely unchanged, the nature of the gifts requested and expected by children has changed dramatically.
On Christmas Eve in 1928, the Dundee Evening Telegraph published a series of letters from local children.
Kenneth M' Kay
"Dear Santa Claus, I wish you a Merry Xmas and a happy new year. Please will you give me a flash-lamp, a pencil box and a game of snakes and ladders and a cake of rubber and a pencil holder and please will you give me a ribbon for my cat and I would like you to give me an orange and an apple and when you come down our chimney you will find a cake on the table and a cup of tea for you".
Jack Blues
"Dear Santa, I am counting the days till you come. The calendar is quite black with me counting the days. I want a book and a fountain pen and anything else you like. You always know what else to give me. The last time I said that I got a nice Fairy Cycle. With love, Jack Blues".
Margaret Buick
"Dear Santa Claus, I hope you will remember to visit our house on Xmas eve." I am so wanting a little sewing machine like Mummy's, to make cloths, and perhaps another doll as mine has lost a leg, and most of its hair, and would you mind to leave some wee thing for our baby, for she did not have a stocking last year. She likes chocolate. A big hug and a kiss from your loving friend Margaret Buick."
Alison Cowan
"Dear Santa Claus, I would like a red waterproof coat and hat to keep the rain out of my clothes. I want six handkerchiefs for Sundays and a box of Chocolates to eat. Santa Claus I would like to see you, but my father and mother say that if I lie awake, you will not come."
In the confidence of Father Christmas
Ten years later, on December 28th 1938, the Western Morning News published a series of letters written by children from the Plymouth district that had been collected by the assistant post-master, Mr A. Wingett.
Wingett, described as "in the confidence of Father Christmas", received letters to Santa from children of all ages.
Margaret Kingdo
"Please Father Christmas, bring me a knitting set, knitting bag, Snow white book, sewing box, small things and post office set". The letter concluded "If you can afford it."
Maurice
"Dear Father Christmas, I heard you speaking on the radio, and I hope you won't forget me on Christmas Day to fill my stocking, if I am a good boy. Mummy will write and tell you later whether to come to me or not. That is if I am a bad boy. Love, Maurice."
Wartime letters
The following year, on December 15th 1939, the Northampton Mercury also printed the Christmas wish lists of local children.
Edith Whatton
Five year old Edith Whatton, of Hartwell asked Santa for a "new big dolly with hair like mummy's that I can comb, and with a pink ribbon", while seven year old Jon Hawkins of Blakesley wrote a particularly touching letter.
Jon
It appears that Jon was slightly concerned that German air raids might hinder Santa's progress. He wrote:
"I hope you will be able to visit us as usual this Christmas and not get lost in the black-out. Don't forget your gas make. I hope you will be able to find all the little girls and boys who are away from their mummies and daddies, and take them lots of presents. Have you any books in your sack as I should like one [sic]".
Allan Brown
In 1939, seven year old Allan Brown, an evacuee staying at Wasdworth, Wilthsire was keen to do his bit for the war effort. He asked Santa;
"Please will you send a real pick—not a toy pick, but a pick that men use is the one I want. You see, I'm building air raid shelter. I think the pick will cost a lot of money, so you need not bring me anything else."
Angela Savage
An exceptionally poignant letter was printed in the Dover Express on Friday December 29th 1950. A little girl in Dover had written 'to Father Christmas in Denmark' asking if he could "please tell her the name of the person who was looking after daddy's grave".
The little girl was Angela Savage of Prioress Walk, whose father, Sgt Thomas Savage of the Highland Light Infantry, had been killed in 1944 during Operation Market Garden, Holland in 1944.
Angela had decided "that it would make a lovely Christmas present for her mother if she could find out who was looking after her Daddy's grave", and she had kept her letter a strict secret.
Her letter was discovered by kind-hearted staff at a Copenhagen post office and a few weeks letter she received a reply.
Father Christmas
"I have made inquiries and I am pleased to be able to tell you that your Daddy's grave is being well cared for by Frau Pistorious, of Bergen op Zoom, in Holland. I am sure she would love to receive a letter from you."
The response was signed "Father Christmas".
---
For more from Findmypast, click the tag below.
For some great content from the "Friend" archives, click here.