"Those Who Are Loved" By Victoria Hislop
---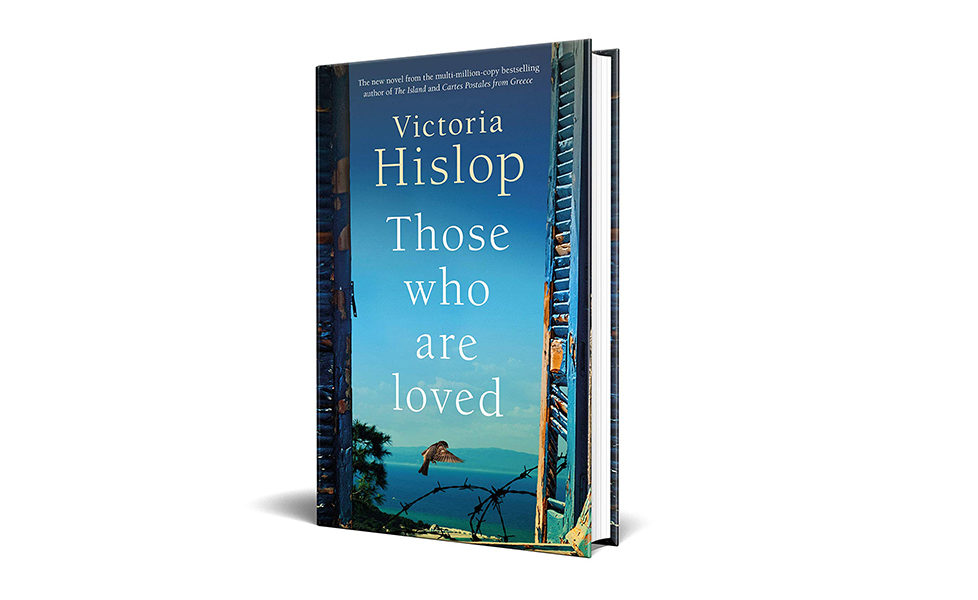 Photograph via Amazon.
Recently, I thought I'd try reading a novel by an author whose work wasn't familiar, so I picked out "Those Who Are Loved", by Victoria Hislop.
We begin in Greece, in 2016. Four generations are gathered to celebrate the 90th birthday of Themis Stavridis, a great-grandmother and wife to Giorgos, who is both "present and absent" due to dementia.
Themis takes two of her grandchildren, Popi and Nikos, out for a coffee after the meal, so they can talk in peace.
The café is en route to the local church. Although not religious, Themis will light candles there to keep the memory of those gone before alive.
With that in mind, she begins to tell her story for the first time.
The family has never been more divided
We learn that by 1930, Themis' life in Athens has already begun to crumble.
With their house in ruins, a sick mother and a mostly absent father, Themis, her sister and two brothers move in with their formidable grandmother.
By 1941, however, the family has never been more divided. Like Greece itself, they are split in two by opposing right and left-wing political ideologies and uncertainty.
The Nazi occupation brings existing divisions into sharper focus, as well as leading to grim living conditions.
Following the end of the occupation, during which her best friend dies of starvation, Themis feels drawn to the left.
The sadness and brutality she goes on to witness as a member of the communist army during the civil war is in marked contrast to the happiness she finds when she falls in love with a fellow fighter.
Captured and imprisoned on notorious islands of exile, Themis finds solace in friendship. But she must choose between life and death — between her beliefs, and her reason for escaping.
Captivating and moving
In Greek mythology, Themis was the goddess of justice. You may have seen her statue outside the Old Bailey.
"Those Who Are Loved" is about Themis' search for justice. And about the things that matter, when we look back on our lives — family, and friendship, and love.
And the hope that reconciliation and peace can be possible in our hearts as well as our world.
Captivating and moving, dramatic and fascinating, this thought-provoking novel is well worth a read.
Victoria has been made an Honorary Citizen of Greece, for her contribution to the promotion of modern Greek history and culture through her books.
Her new novel, "One August Night", sequel to her much-loved bestseller, "The Island", is out now.
---
For more book reviews from the "Friend" team, click here.