Willie's View: Temple of Decision
---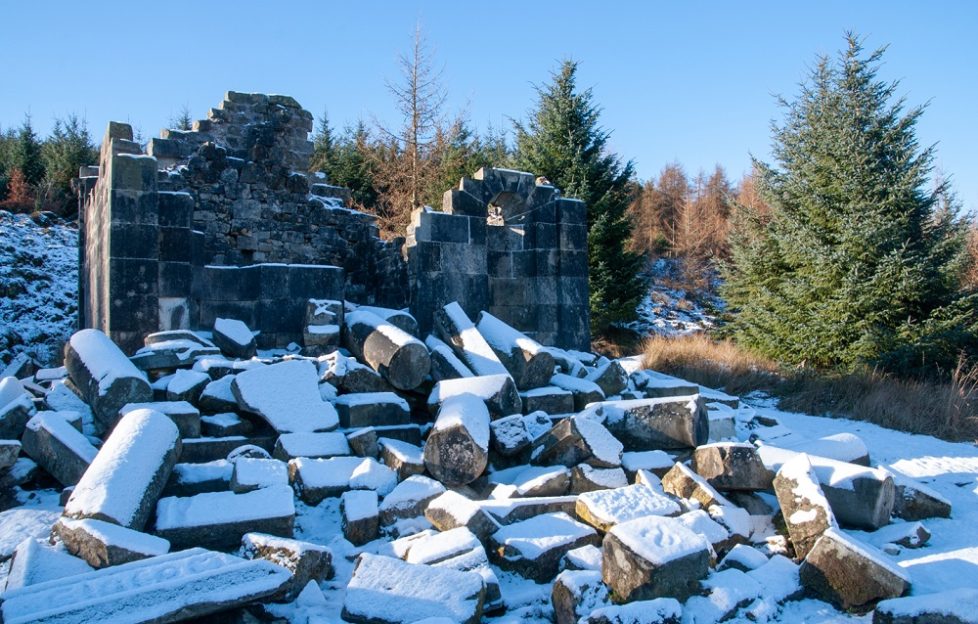 Photograph by Willie Shand.
In this week's Willie's View, our travel writer Willie Shand finds some classic ruins right on his doorstep. Join him as he discovers the Temple of Decision.
---
High on the wooded Black Hill above Falkland stands a 60 feet tall stone monument to Onesiphorus Tyndall Bruce. His statue you'll find beside the town's parish church.
The monument was built in 1857 in his memory. His estate at Falkland, or perhaps we should say his wife's estate, has some fine trails leading through the Maspie Den to the east and west Lomond hills and, of course, up to this prominent monument.
Falkland House
Less noticed on that same hillside is another structure built as a focal point to view from his grand mansion of Falkland House. This is where I have climbed today.
No need to travel to ancient Greece to find classic ruins. His stone-built summerhouse with columns, portico and Roman pediment derives from the Temple of Theseus in Athens.
Designed in 1849 by Alexander Roos, the same Architect who designed the town's Bruce Fountain, this was the "Temple of Decision". It's now in a sad state of ruin but, with a little imagination, the mind's eye can piece together the dressed ashlar blocks and columns like a giant three-dimensional jigsaw.
Perhaps one day someone will restore it to its former glory. For now, where better than the Temple of Decision to consider my route back to Falkland?

---
For more from our Willie's View series, click the tag below.
Looking for travel inspiration? Click here for some fascinating destinations you can try following the conclusion of the latest lockdown.
You'll frequently find Willie's work in the pages of our magazine. We pack every issue with wonderful fiction and fascinating features. Subscribe today, and you'll get your first 13 issues for just £8.