Willie's View: Burleigh's Mad Master
---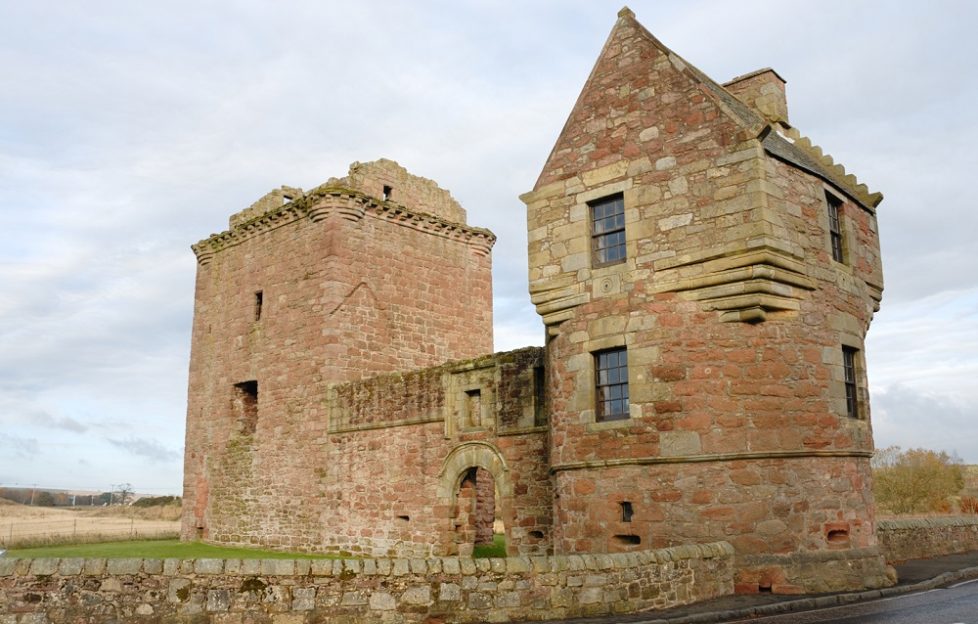 Burleigh Castle. Photograph by Willie Shand.
In this week's Willie's View, our travel writer Willie Shand looks back on the scandalous life of Lord Robert Balfour, dubbed the "Mad Master of Burleigh".
---
It was quite spring-like this morning walking from Kinross round by the Burleigh Sands and Milnathort. At Burleigh Castle there wasn't even a breath of wind – just the spot to sit down and have my Kit-Kat.
The castle is now uninhabited apart from the ghost of Grey Maggie. For over 350 years, this castle with its moat, thick curtain walls and watch towers was home to the Balfours. Maybe an encounter with Maggie would have been less scary than meeting some members of that particular family.
In the 16th century, Sir James Balfour had a reputation as "The most corrupt man of his time." Fast forward a century or two and Robert, dubbed the "Mad Master of Burleigh", also well earned his name. At only 12 he fell in love with the local farmer's daughter.  Her father disapproved but Robert was determined and a struggle ensued in which he killed her father.  Being a Balfour, the matter was overlooked.
Ten years later, Robert was once again love-struck; this time with the niece of the Milnathort Minister. This met with disapproval from his own father who shipped him off to foreign climes to cool off. Robert left warning, though, that he would kill anyone who took the girl's hand while he was gone.
The Mad Master Strikes Again
Oh dear!  The poor schoolmaster of Inverkeithing was soon to find these were no empty threats. After killing him, Robert was sentenced to be executed.
Robert had other plans though and hot-tailed it back to Burleigh Castle; there hiding inside a tree, ever since known as "Burleigh's Hole."  He probably got fed up living in his tree and so went to the continent in exile. No-one bothered to look for him.
Maybe not the smartest of moves, in 1715 he returned to Scotland in support of the Jacobite cause; got himself caught and given a second death sentence. Such was the power and influence of the Balfours, however, that our Robert managed to dodge that one too and went on to enjoy a good long life.
If only stones could speak, what stories the red sandstone walls of Burleigh Castle might tell.

---
For more from our Willie's View series, click the tag below.
Looking for travel inspiration? Click here for some fascinating destinations you can try following the conclusion of the latest lockdown.
You'll frequently find Willie's work in the pages of our magazine. We pack every issue with wonderful fiction and fascinating features. Subscribe today, and you'll get your first 13 issues for just £8.