Editor's Diary: Stop The Press!
---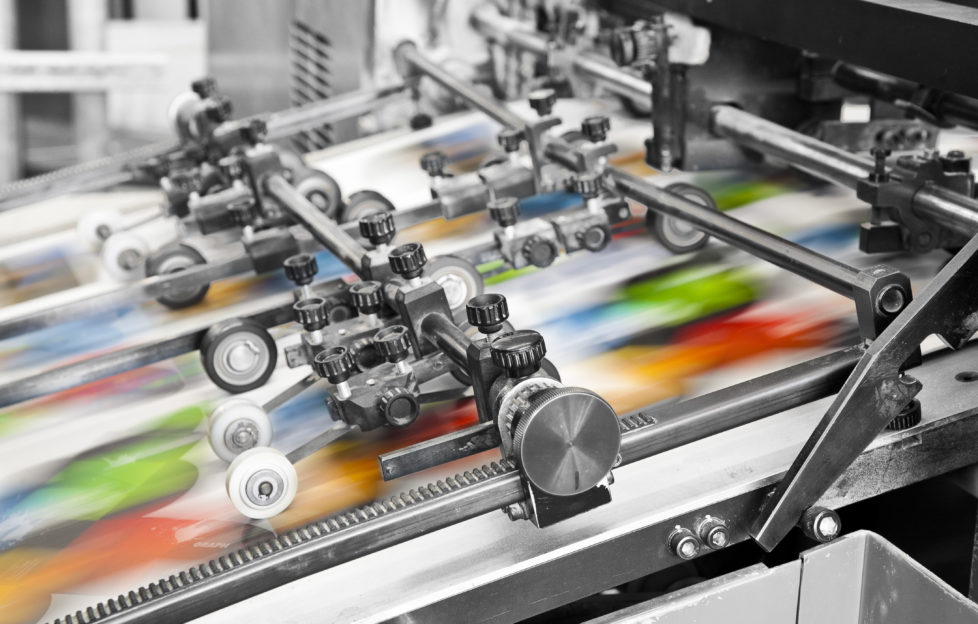 Shutterstock.
As I've mentioned a few times in my Editor's Diary, working on a magazine is nothing like as exciting as TV dramas make out. We seldom cry "Stop the press!"
On a title like the "Friend", the working week follows a well-trodden path. We complete an issue a week, every week. If we didn't, we'd soon be in trouble!
So really, everything runs like clockwork. After all, we've had 152 years of practice to get it right.
We do the same key things on the same days, week after week. For example, Monday is the dummy review meeting. Friday is when the new flat plan is made up. And Thursday is when the latest completed issue is approved for printing.
Now normally, this is the last stage at which the editorial team is involved. I final-approve all the pages by 2 pm on a Thursday afternoon, and then the printer takes over. No further changes can be made.
But then last week happened . . .
Sad news
Thursday ran exactly as expected. But I returned from my lunchtime walk on Friday to learn the sad news that the Duke of Edinburgh had passed away.
This kind of tragic and momentous event is something most editors plan for. And, with Prince Philip having been so ill earlier in the year, we did have a tribute feature already prepared. How soon, though, could we get it in the magazine?
Of course, magazines are put together and printed some time ahead of the on-sale date. In the case of the "Friend", the issue I had approved the day before was dated April 24.
Could it be recalled from the printer and amended? That was my first thought. But I knew time was of the essence. A real-life "stop the press" moment!
A frantic adrenaline-fuelled few hours followed. And, thanks to great teamwork and the wonders of technology, we were able to replace four pages in April 24 issue in just two hours. Tremendous thanks must go to our wonderful print company for their help in making that happen.
So occasionally, working on a magazine can be a little like it is in the movies. But I'm glad it doesn't happen too often!
I do hope you enjoy reading Ian Lloyd's touching tribute to the Duke's long life and service.
---
For more from Angela's Editor's Diary, click the tag below.