April Is Autism Awareness Month
---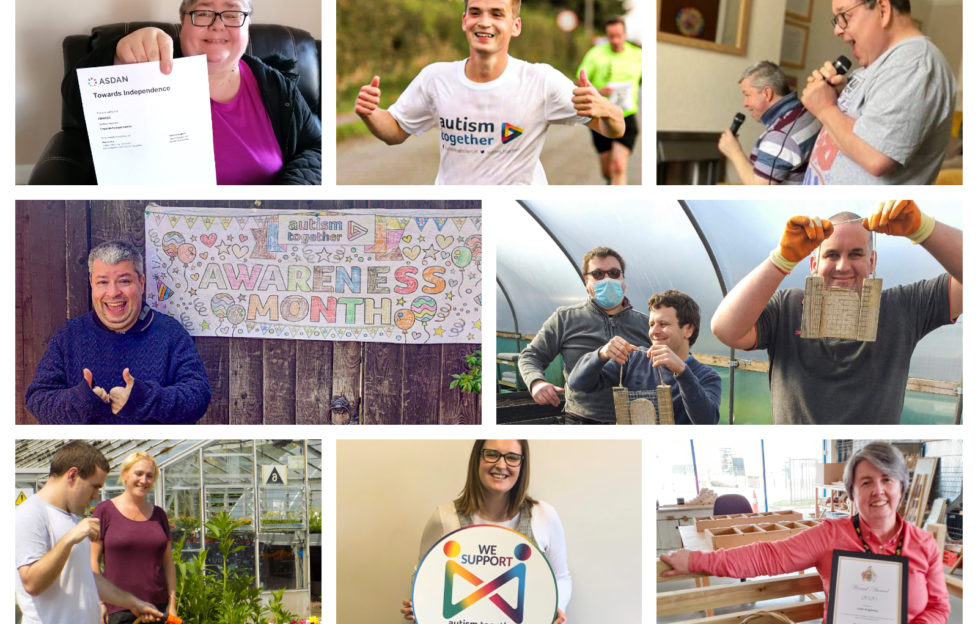 Photograph by Autism Together.
April is Autism Awareness Month, a time for raising awareness and acceptance.
Merseyside-based charity Autism Together dedicates the entire month to awareness raising.
We asked Paul Baker from the charity to tell us a little more about autism, how it affects people, and what support is available.
"Autism is a lifelong condition, which affects each person uniquely. It can affect a person's ability to form relationships, and to understand the world around them.
"It is generally identified in early childhood,​ but can also be recognised and diagnosed later​. Currently, there are 700,000 people diagnosed in the UK. That's around 1% of the population.
"People with autism often need extra support, but are able to have a happy and fulfilling life.
"Our charity supports over 400 adults, along with many more families with children on the autism spectrum, to do just that.
"It is more prevalent amongst males than females, though diagnosis in females is improving all the time. Researchers believe that girls are better at hiding or "masking" it than boys. This might account for less of them receiving a diagnosis.
"People often talk about autism as a spectrum. This means it affects each individual uniquely and to different degrees. Dr Stephen Shore once said: 'If you've met one person with autism, you've met one person with autism'.
"This is an important idea to understand. There are certain differences that many autistic people share in common. But the degree to which each individual is affected by these differences can vary widely."
What is it like to have autism?
"Autism affects everyone differently. Each person will have their particular strengths along with areas where they need support," Paul says.
"That is why we take a person-centred approach at Autism Together. We know that everyone's needs are quite different.
"For example, some people may need support with communication. Some with sensory issues. Others with diets, or anxiety.
"Some may have trouble with social and emotional interaction. Others may develop repetitive or restrictive patterns of behaviour.
"Some may be over-sensitive to sensory inputs, while others may be under-sensitive and seek out strong sensations. It really is different for everyone."
About us
"Autism Together is a charity supporting over 400 people on the spectrum, from across the UK," Paul explains.
"A group of parents founded it in 1968, after being concerned about the lack of services for their children. The organisation now employs around 1,000 staff.
"We aim to provide an exceptional service, and to improve the quality of life for each individual we support.
"We look to increase awareness throughout the year. But April is a great chance for us to share this message with the wider community."
Click here for more information about the organisation, or to support with a donation.
---
For more fascinating features from "The People's Friend", click here.
If you're looking for more health hints, tips and advice, then click here.